Autotank
A robotic tank designed to carry heavy objects across a wide variety of terrain, both indoor and outdoor. May eventually become autonomous.
This project has been through three major revisions since its inception in 2018. It can carry a payload of up to 200 lbs and now features dual 1kW brushless motors, custom 3D printed tracks, Spektrum DSMX remote control, a large capacity 12S LiPo battery pack, CANBus, LED lights, wireless telemetry via Bluetooth, and a removable lid with accessory rails.
Adding headlights and RGB strips to the tank, with another CANBus module to control it all.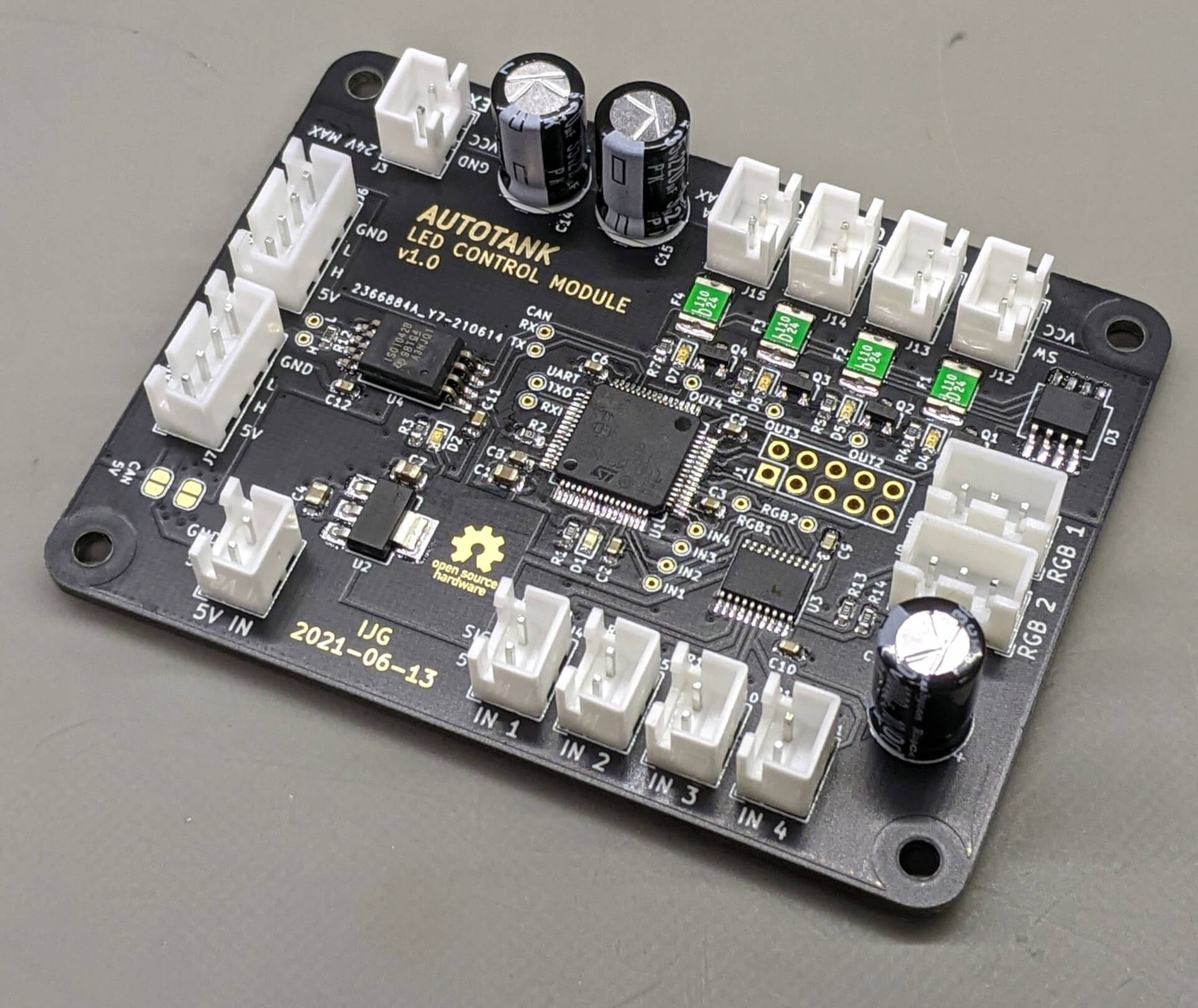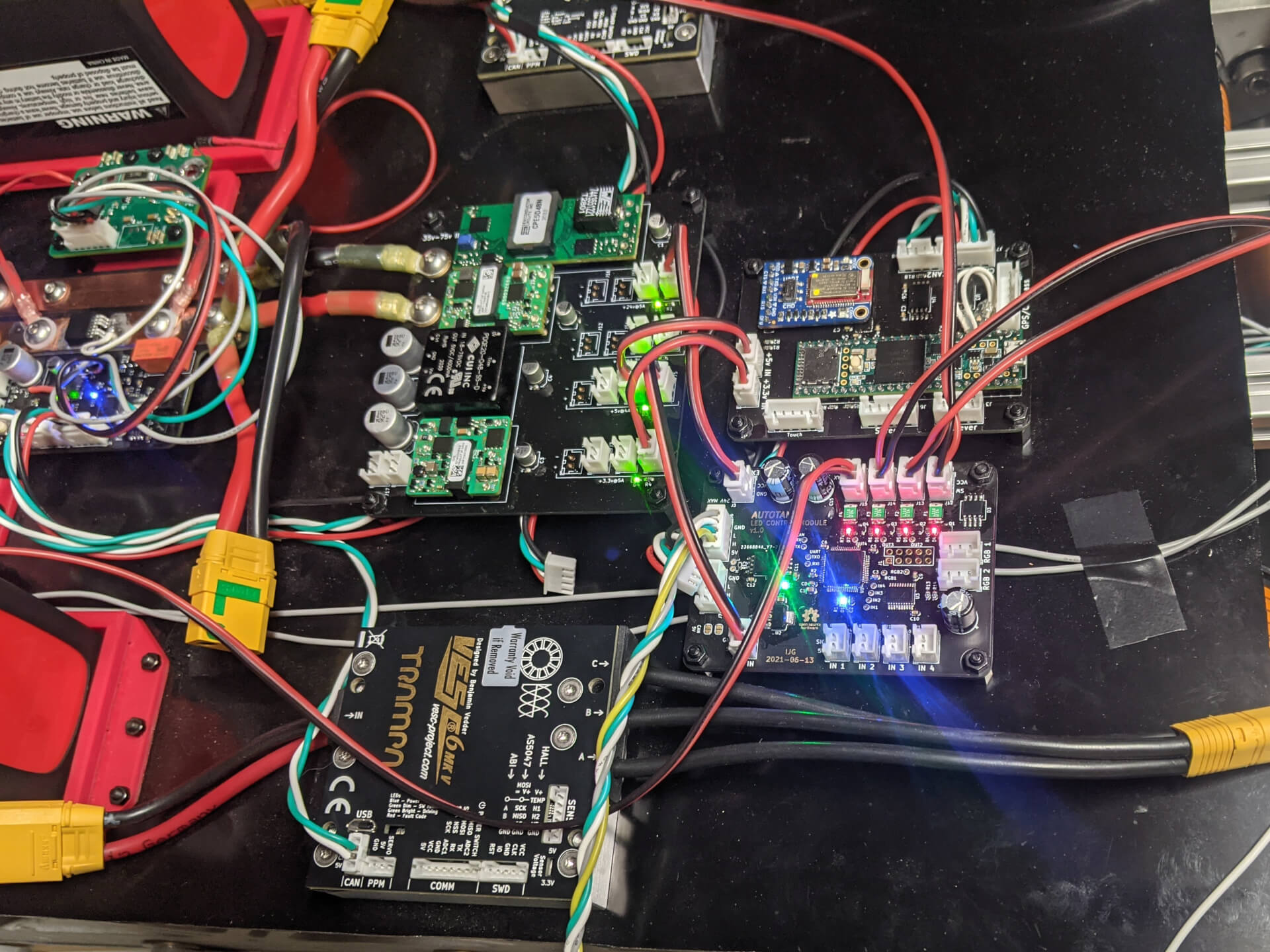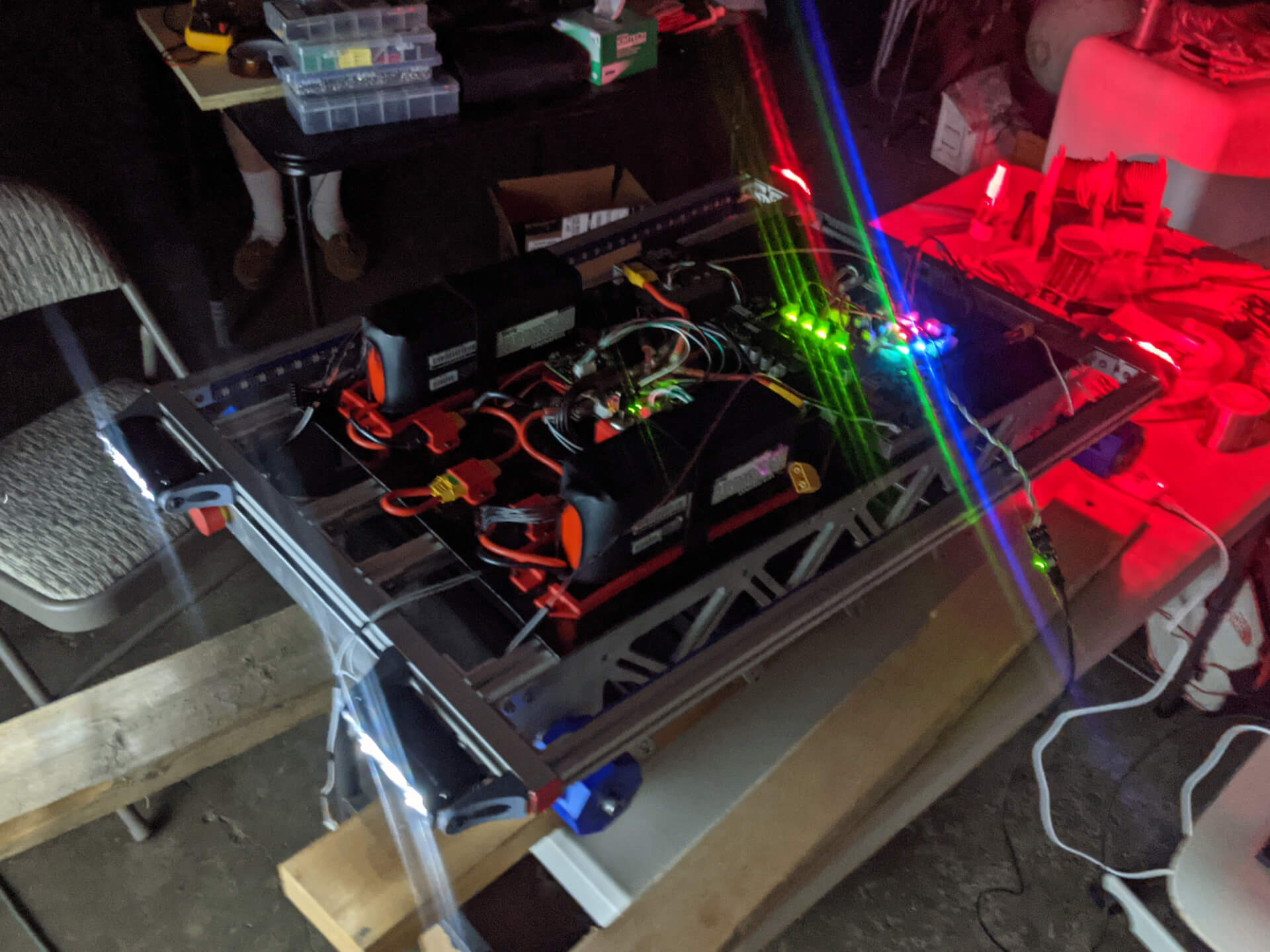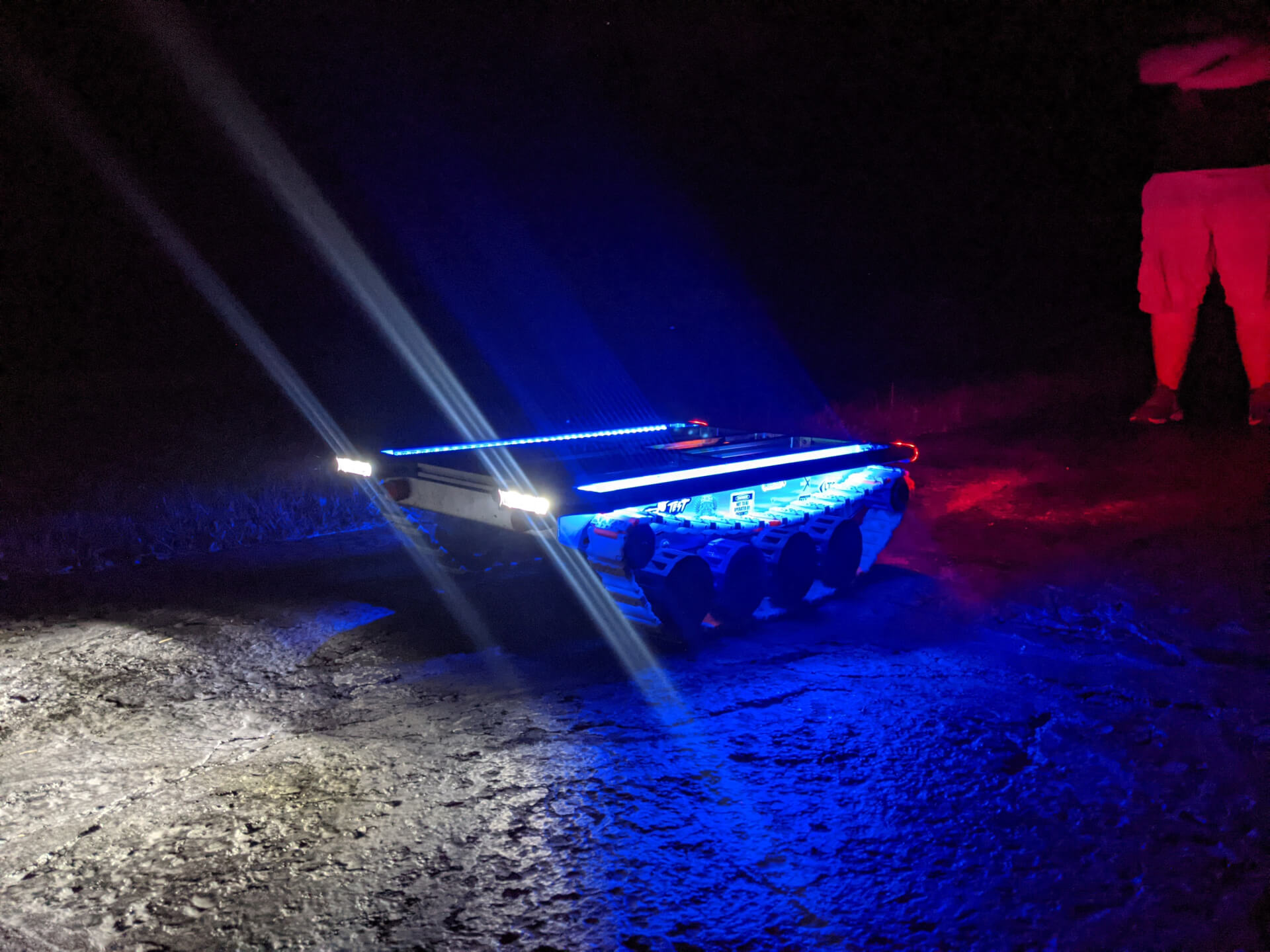 Autotank V3 gets a major electronics upgrade with custom-designed modules and a CANBus network, and finally an E-stop system. Added power supply module, E-stop module, main controller module, and touchscreen display.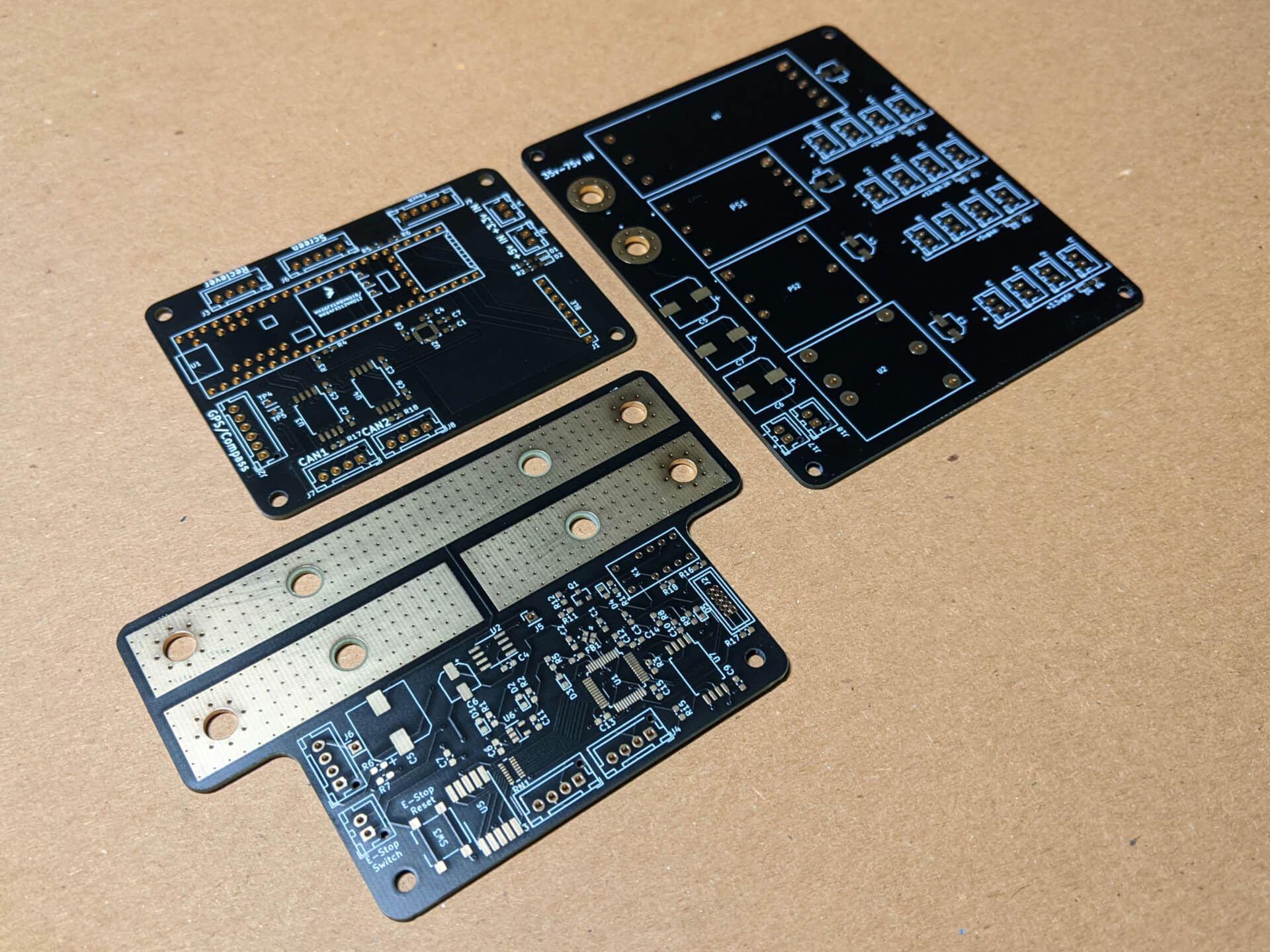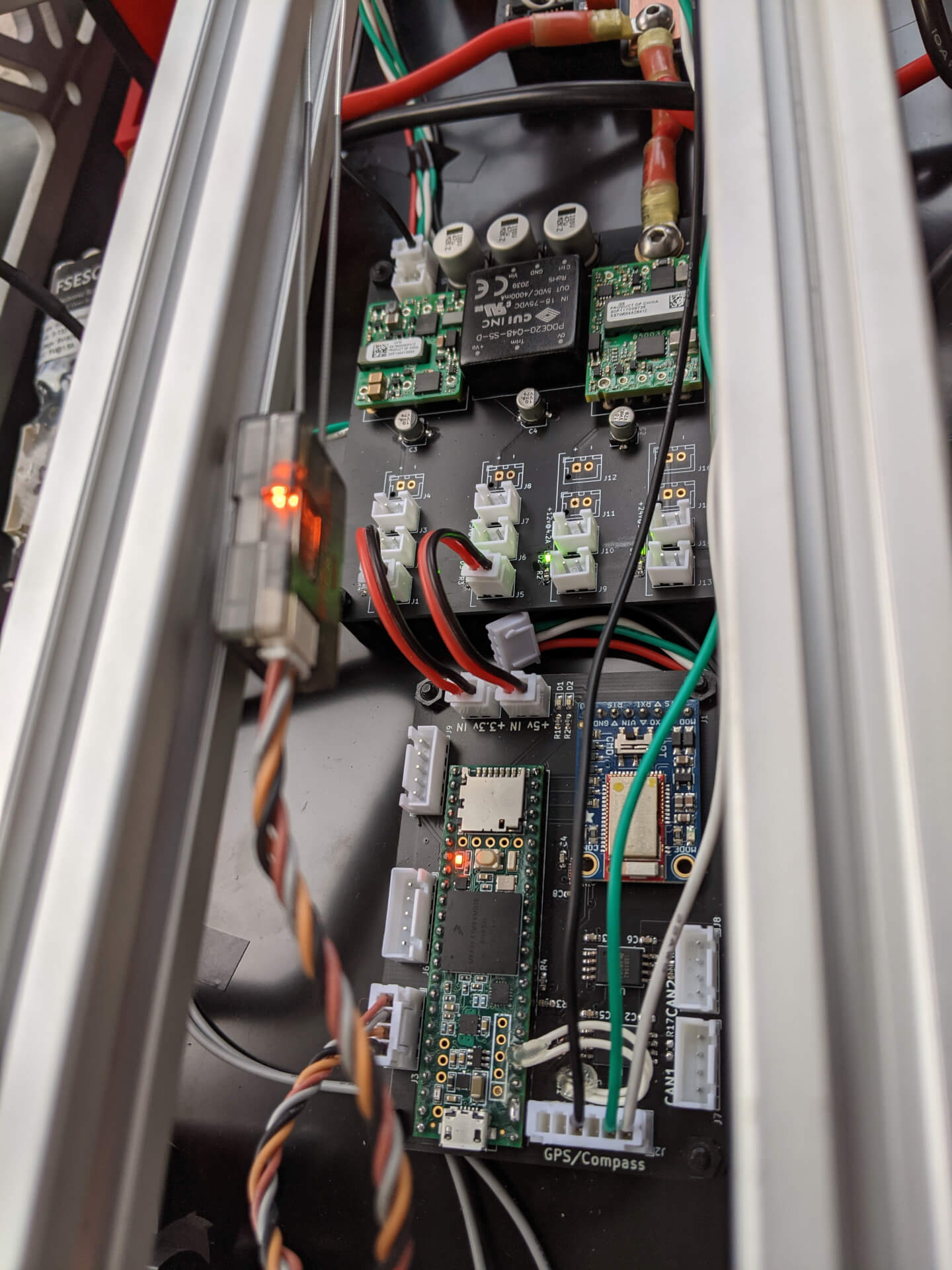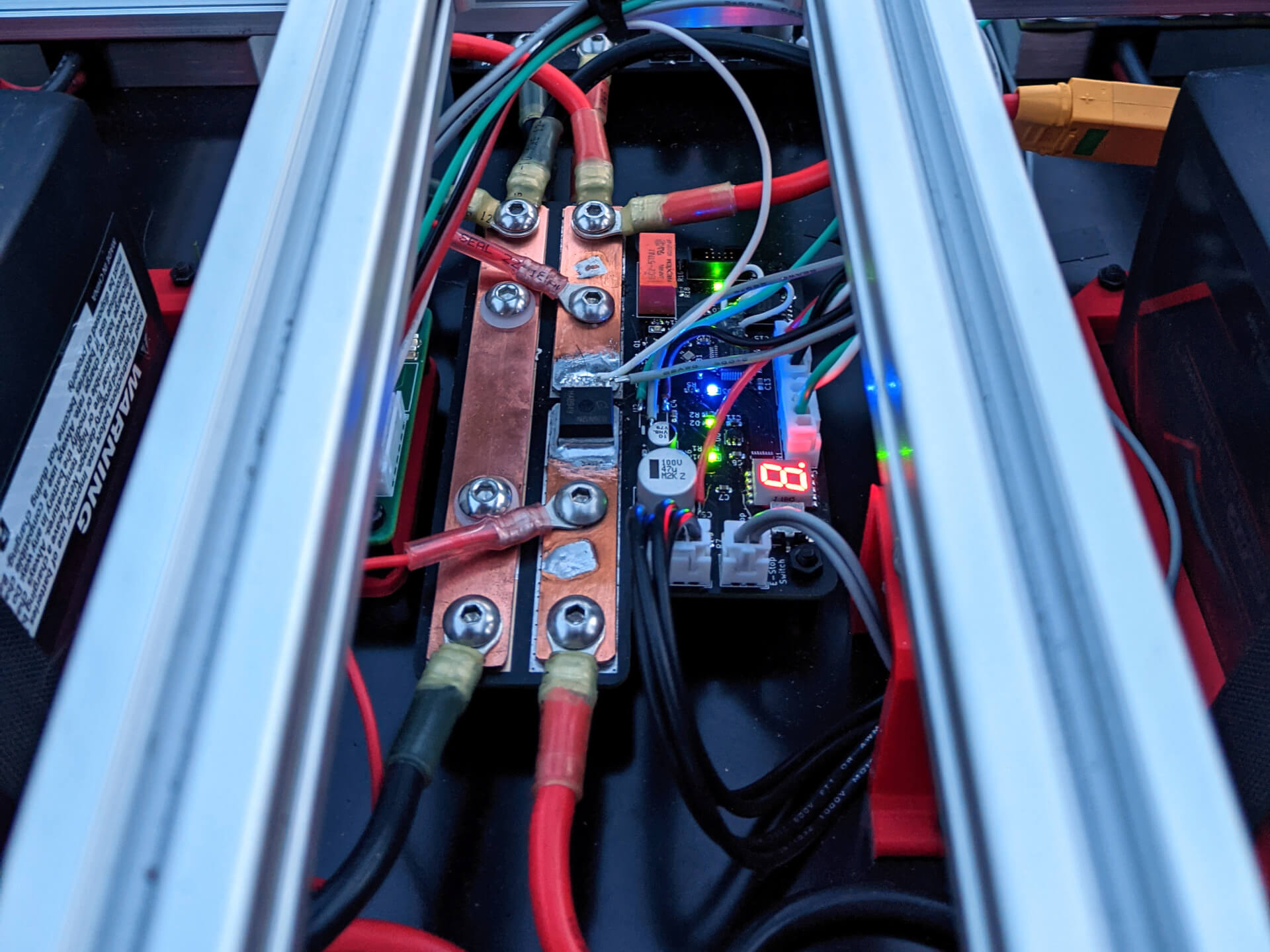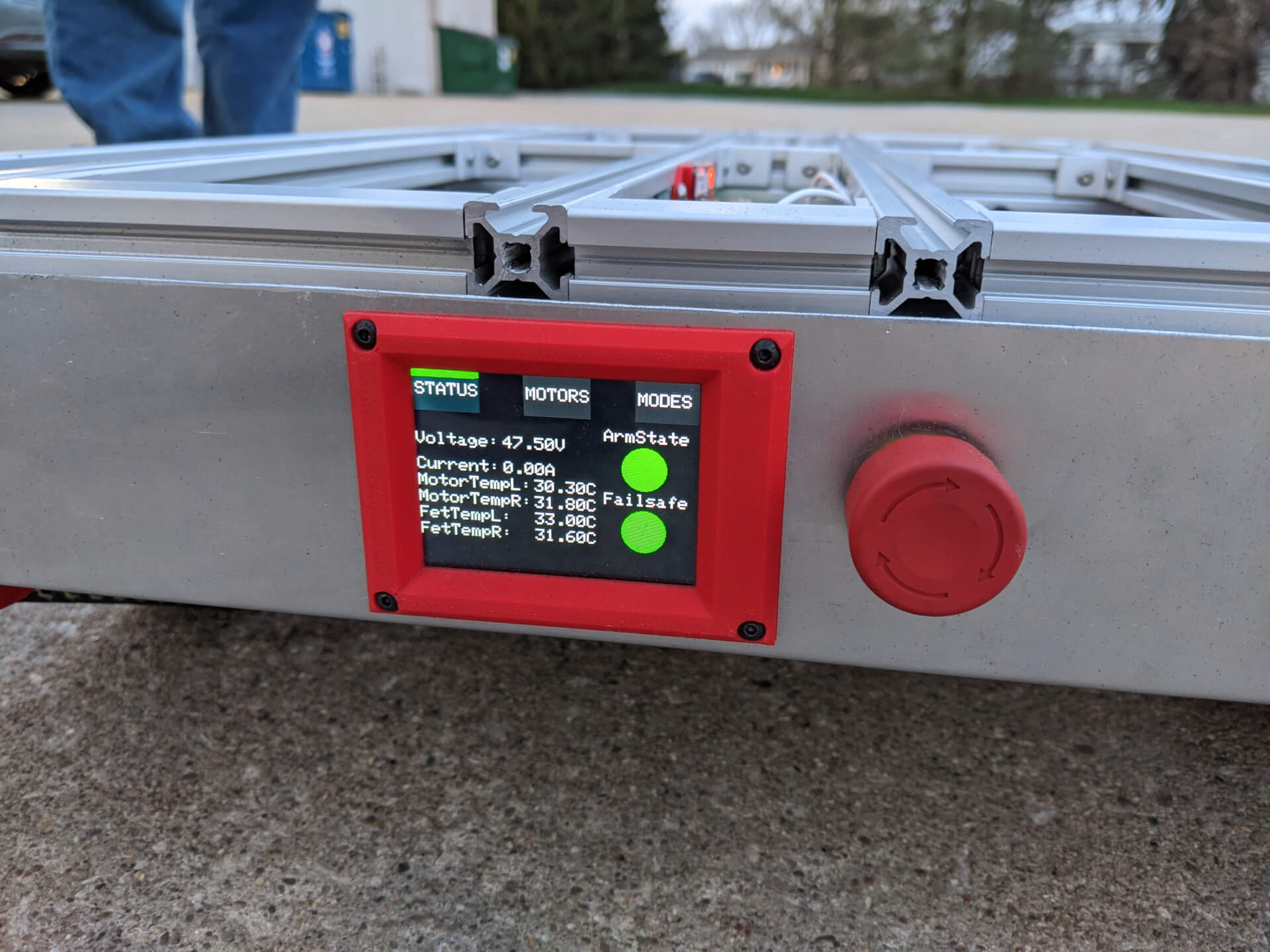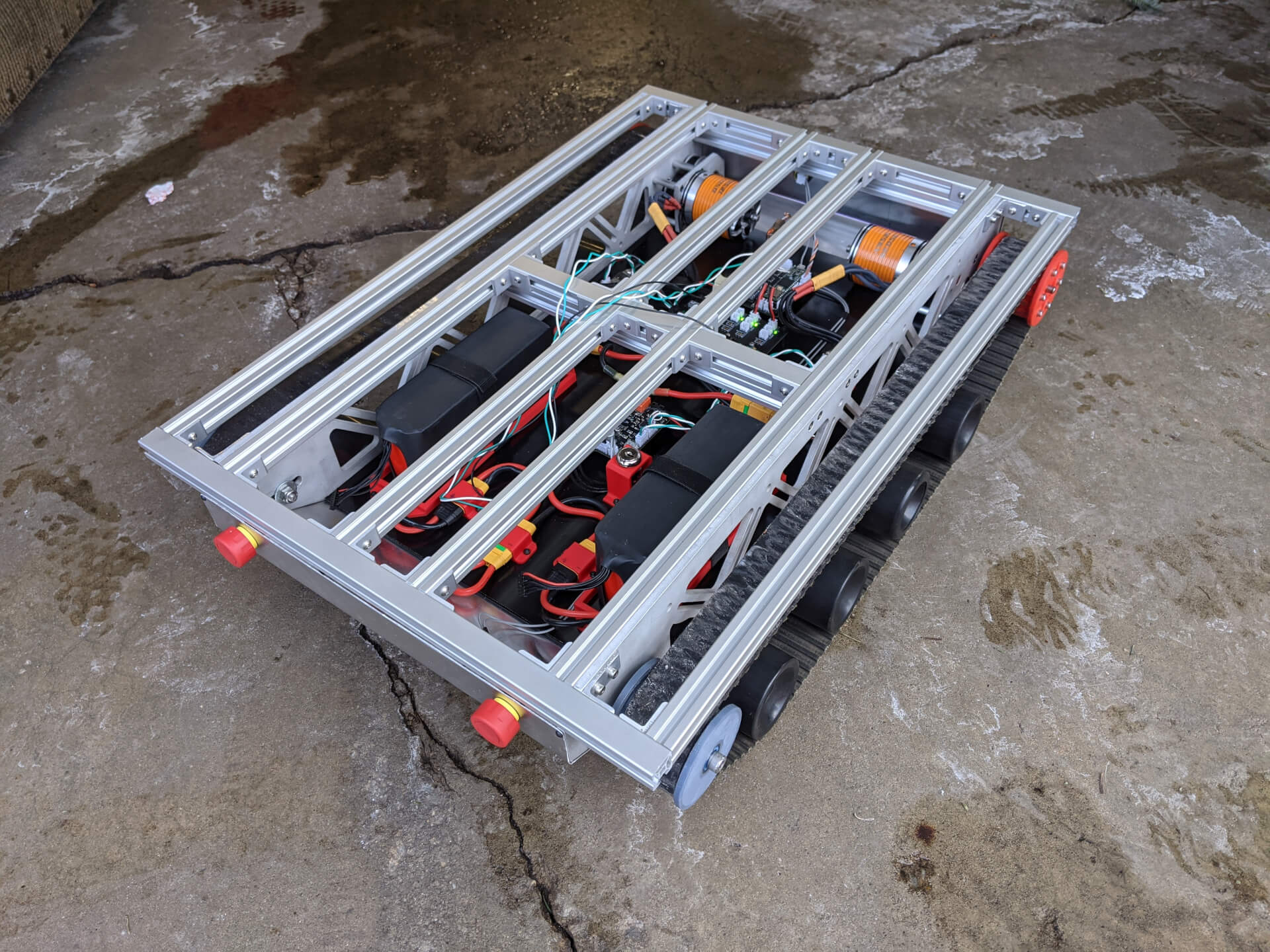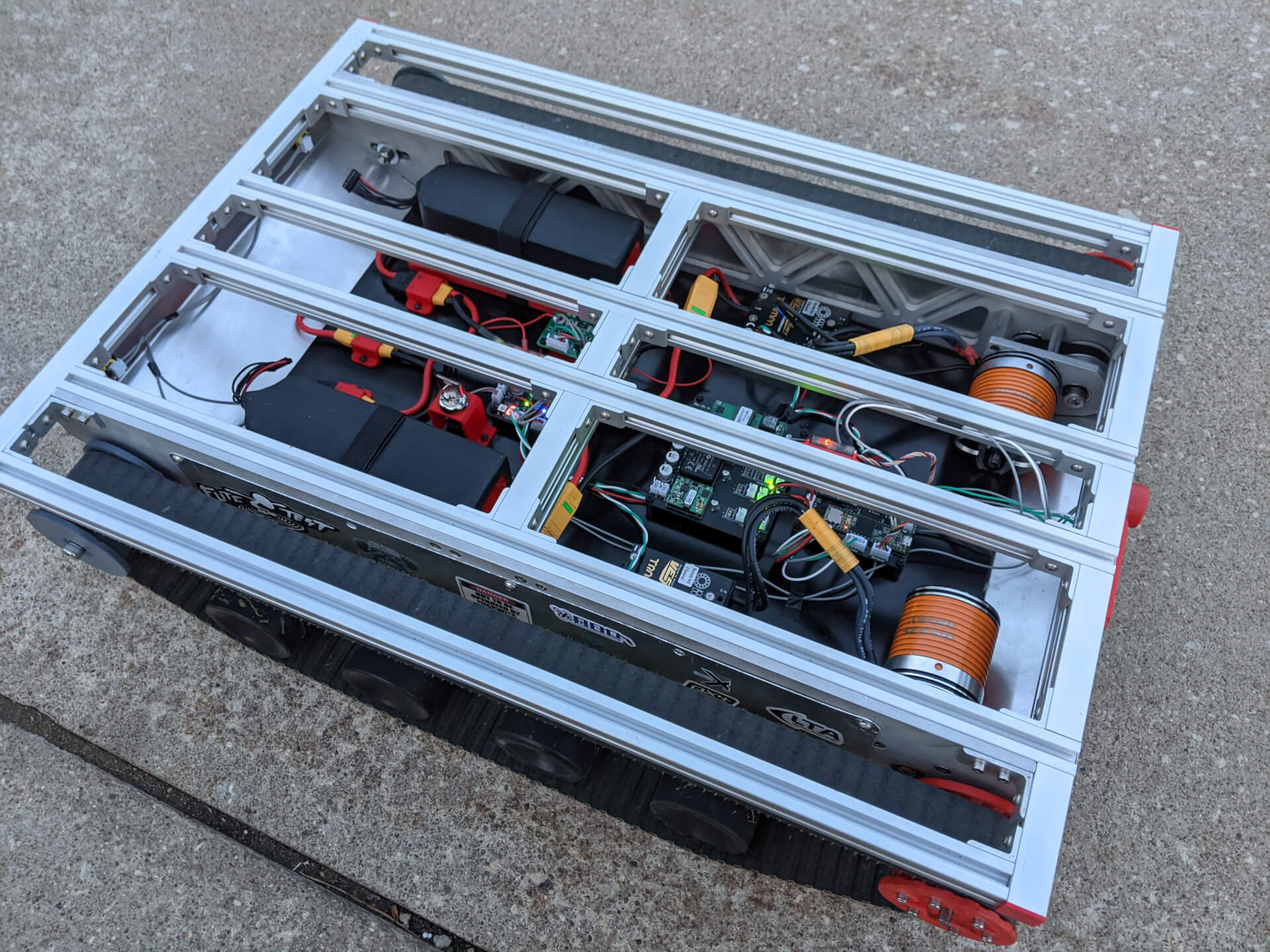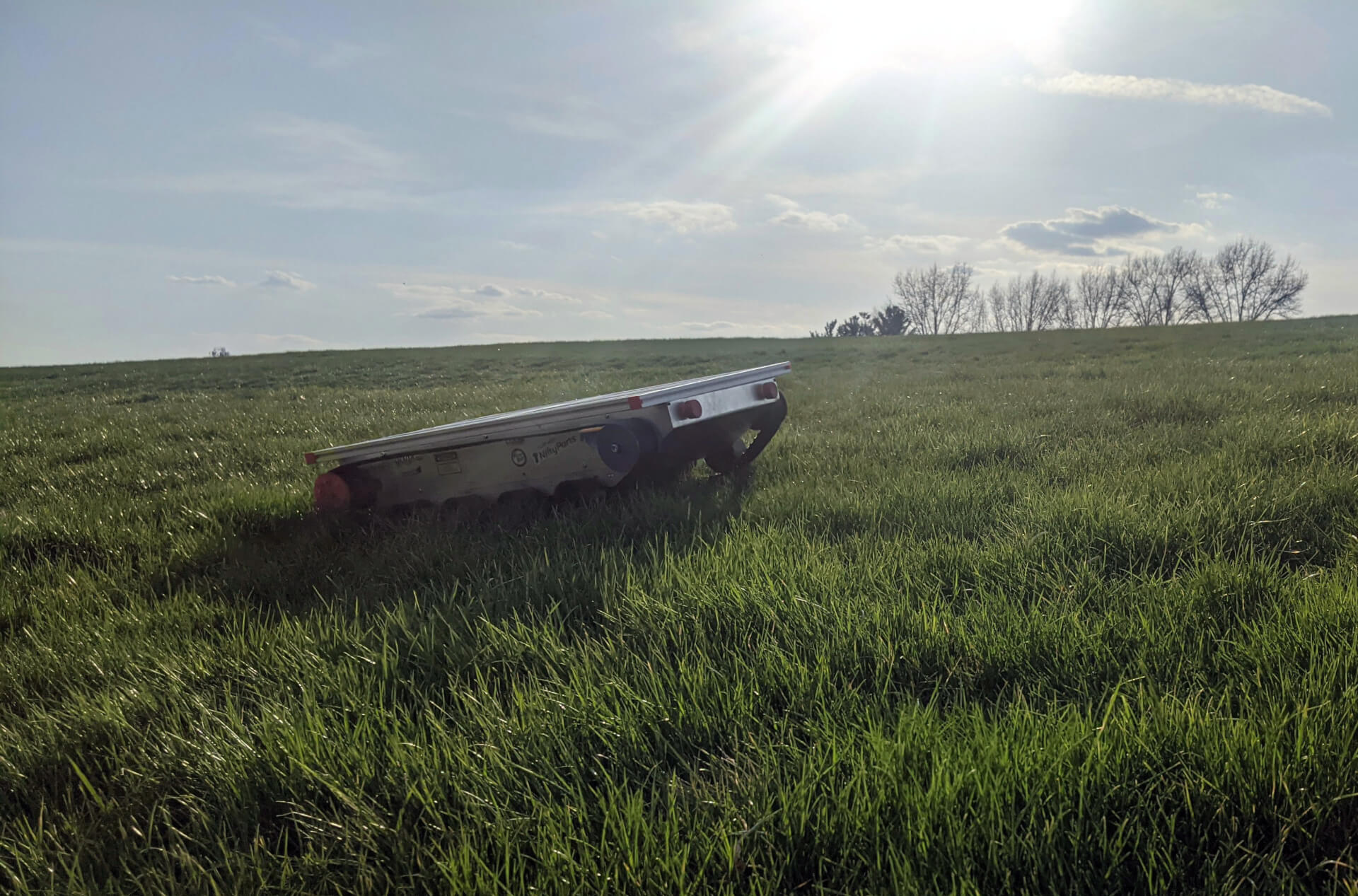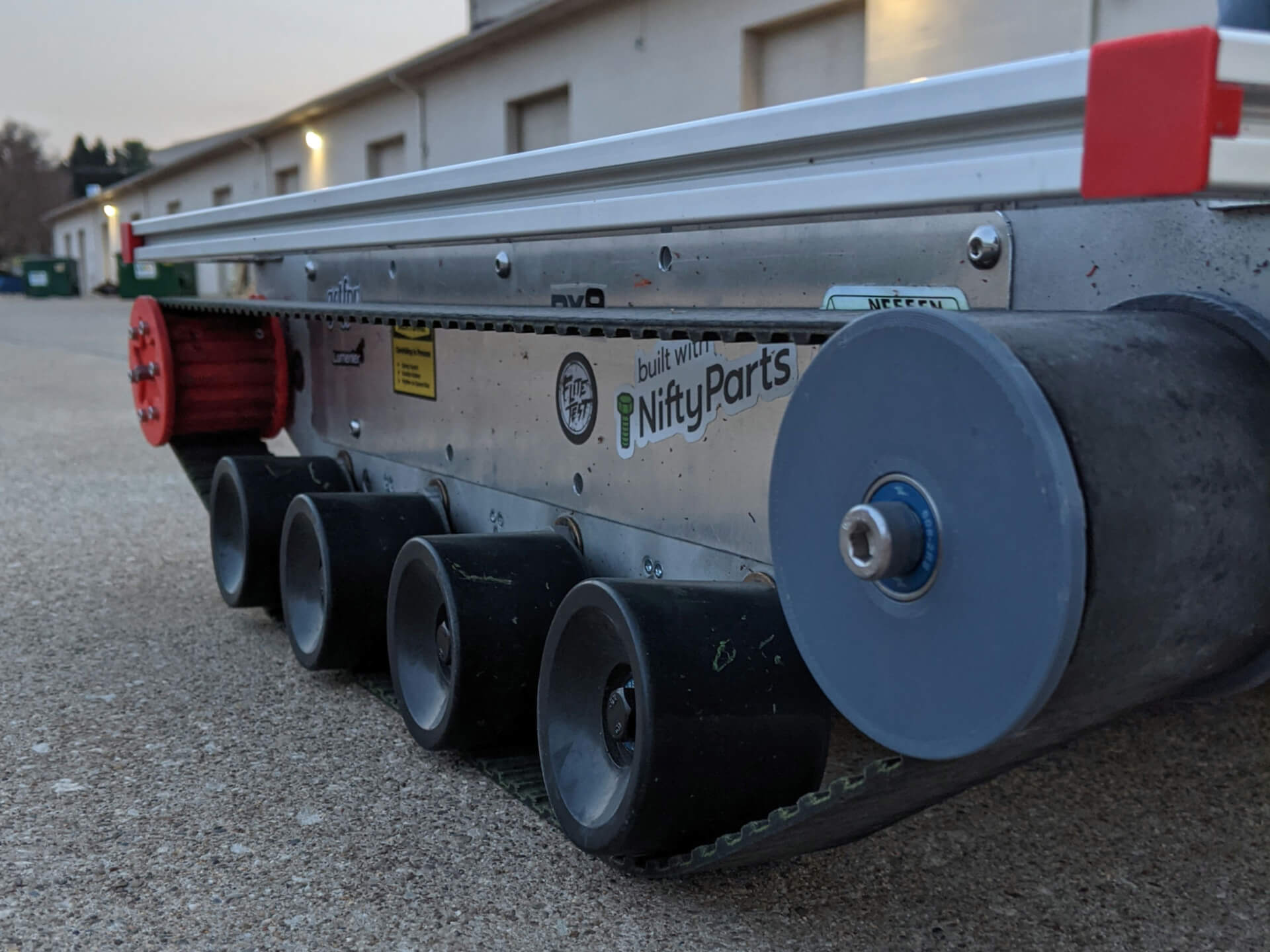 Mechanical redesign to add torsion beam suspension.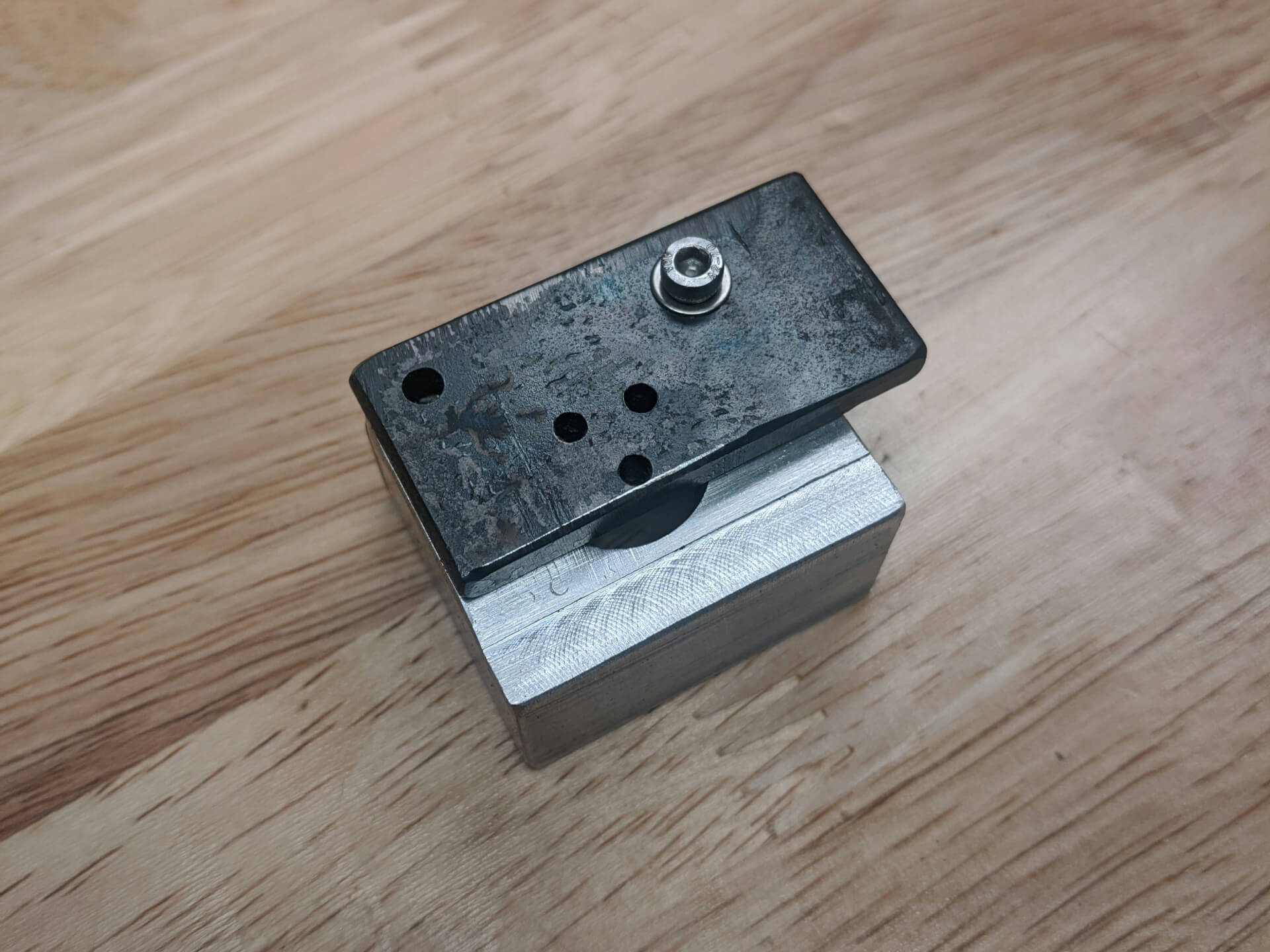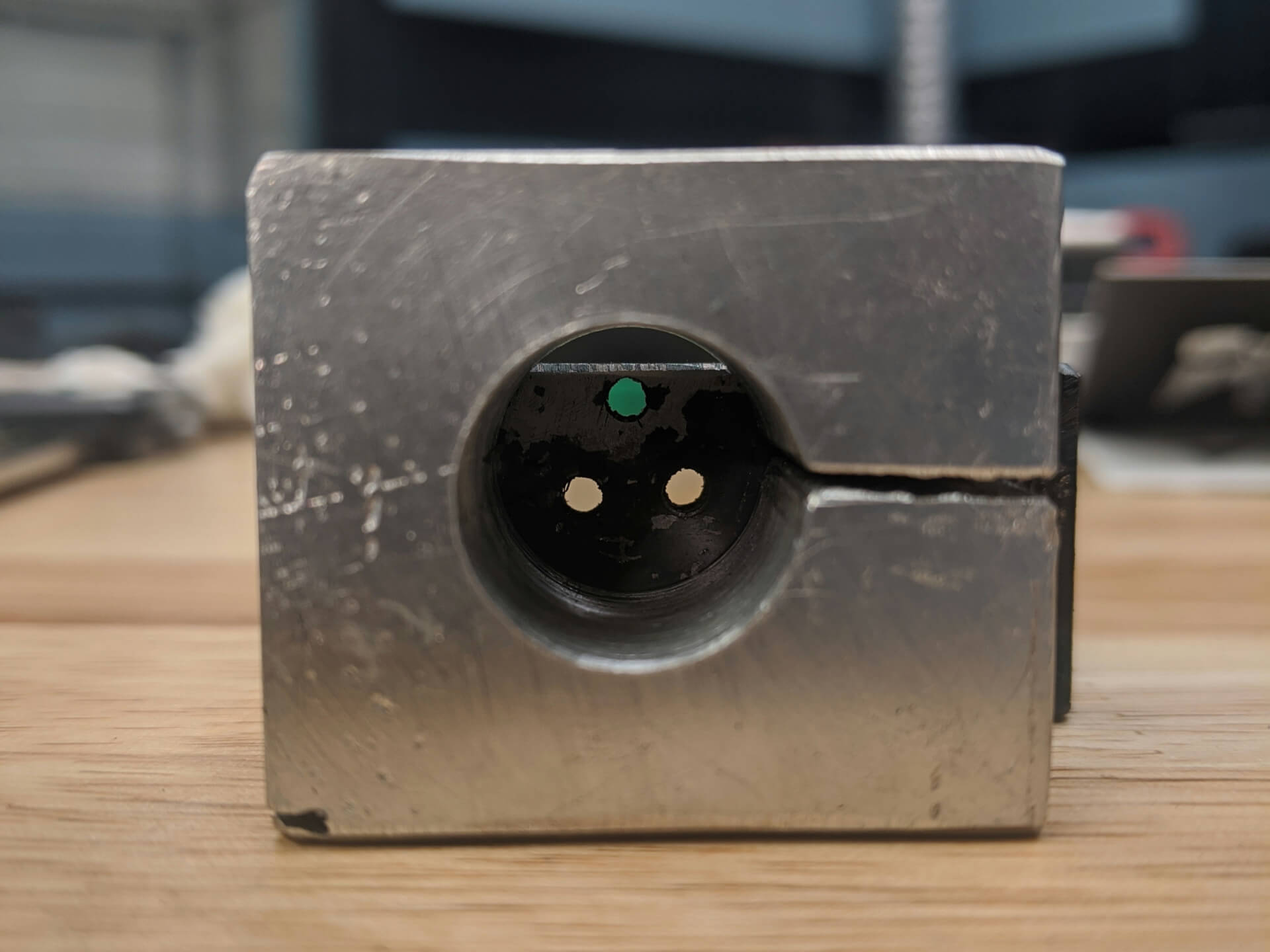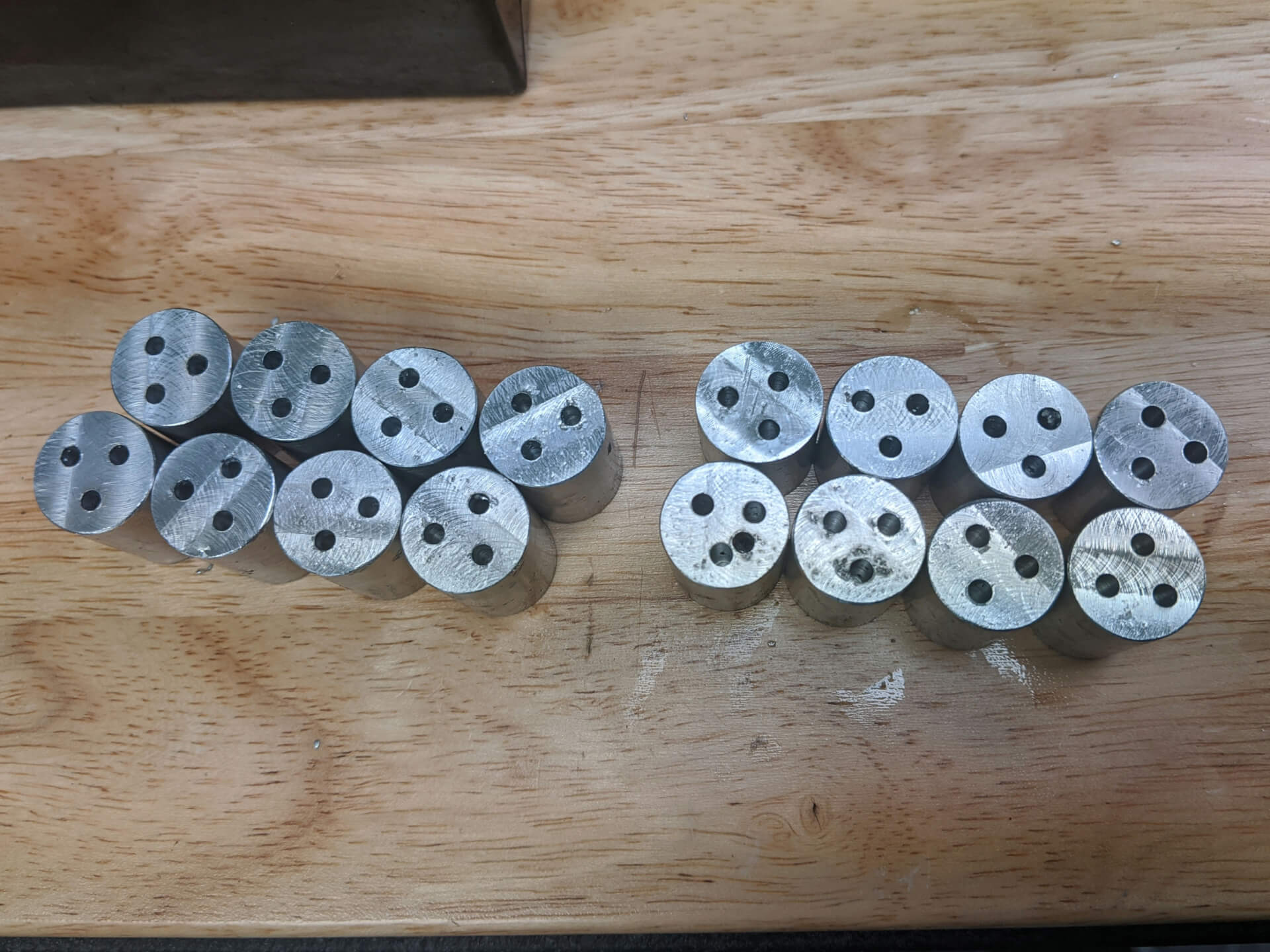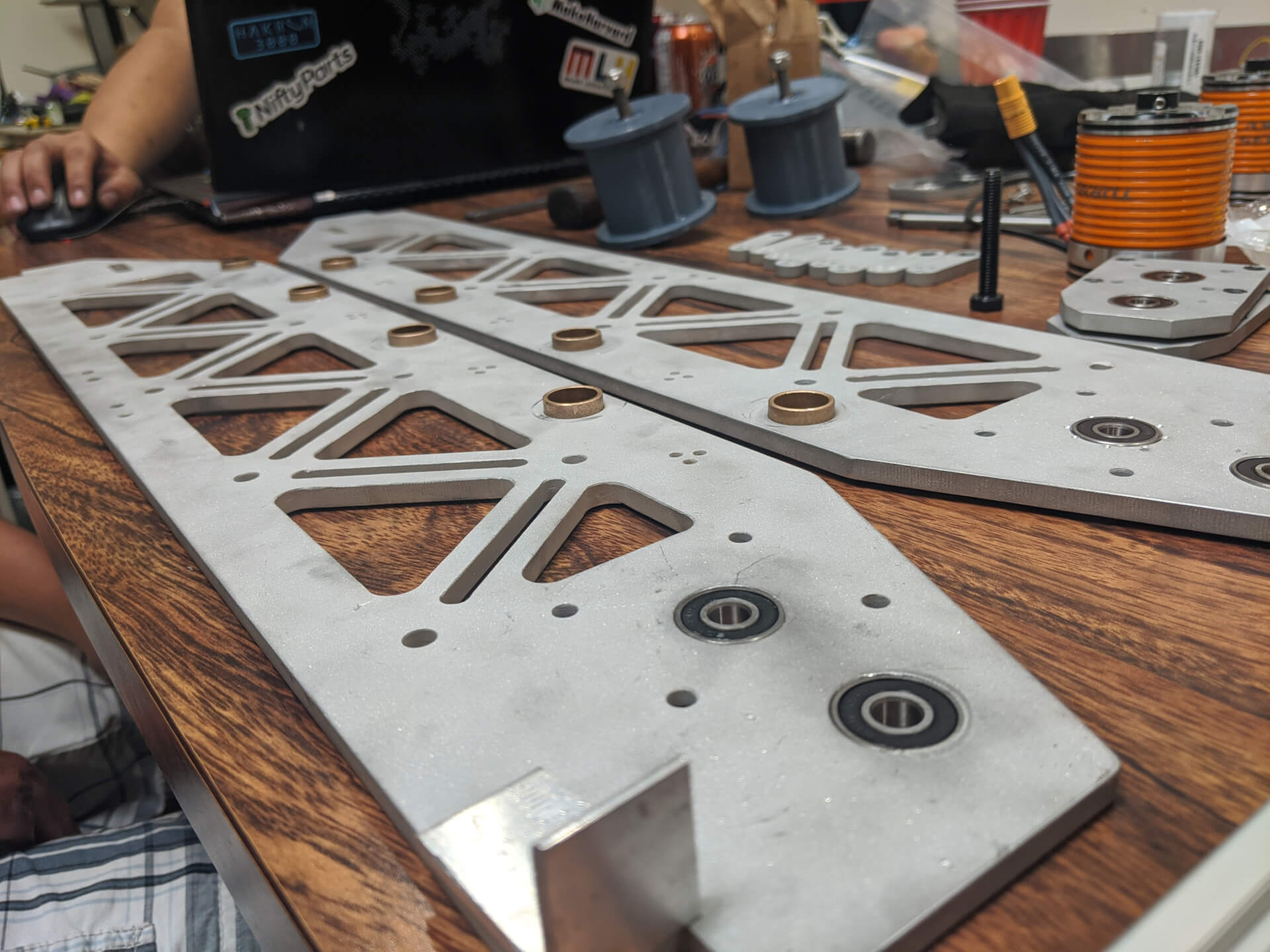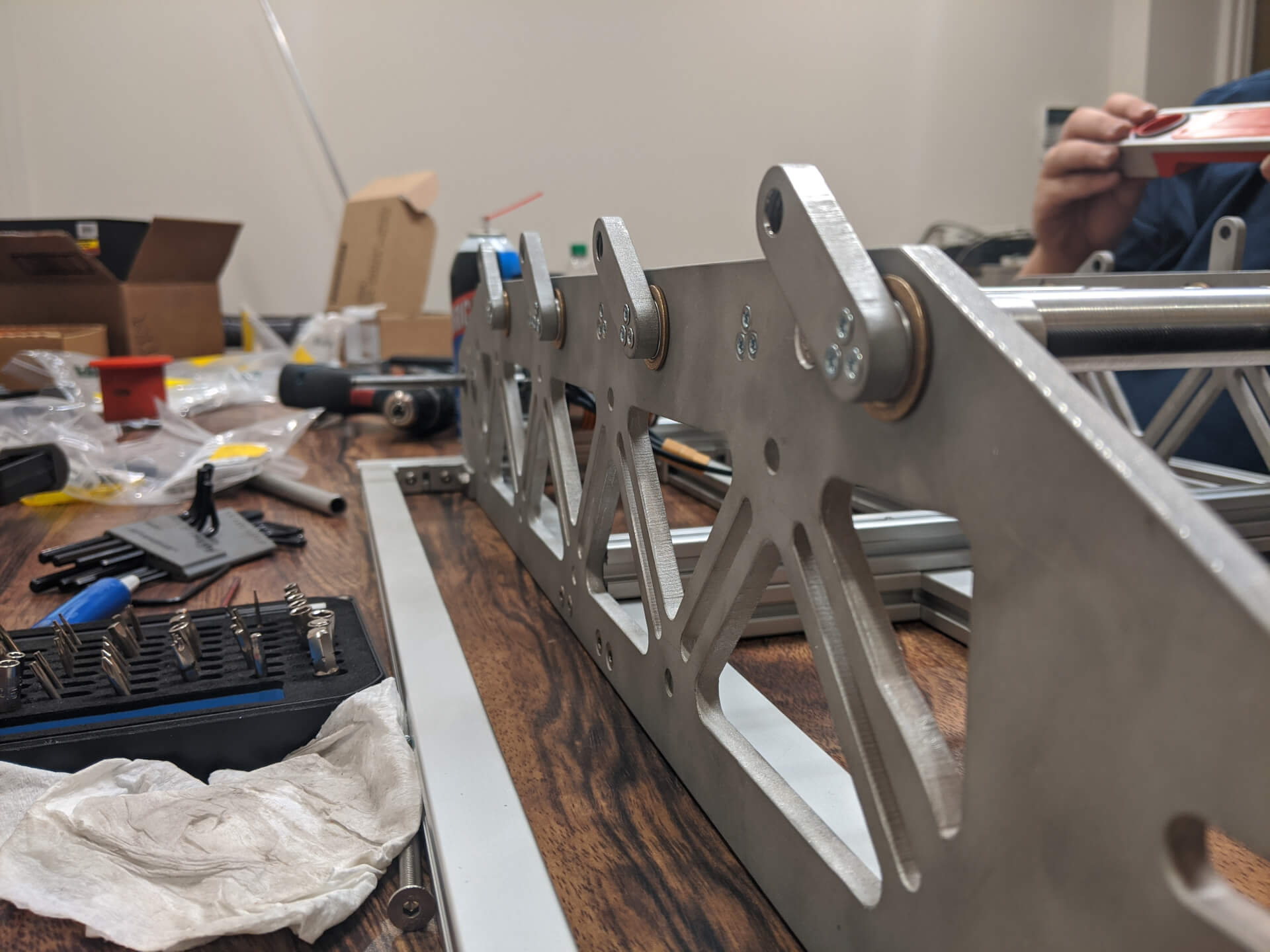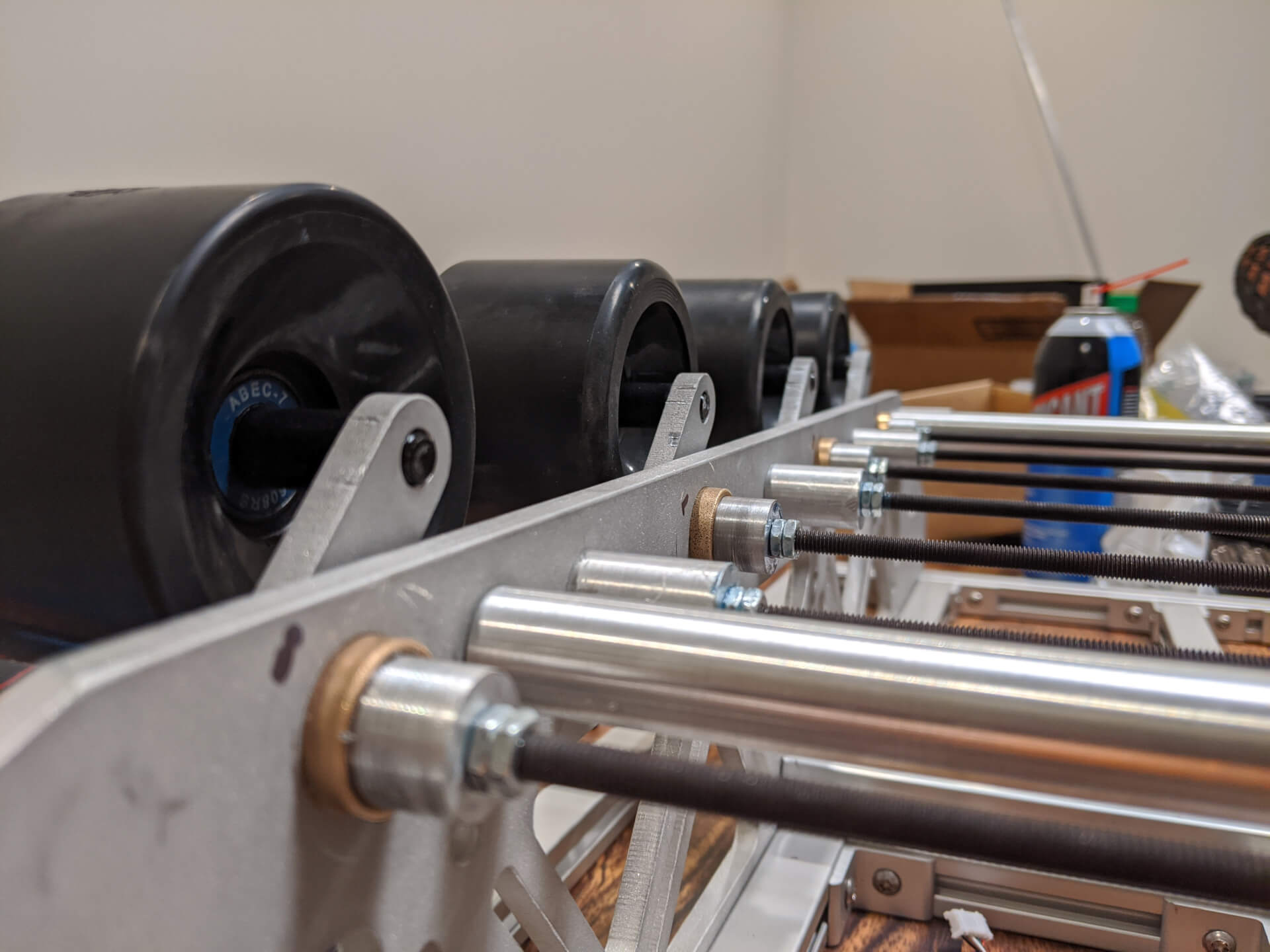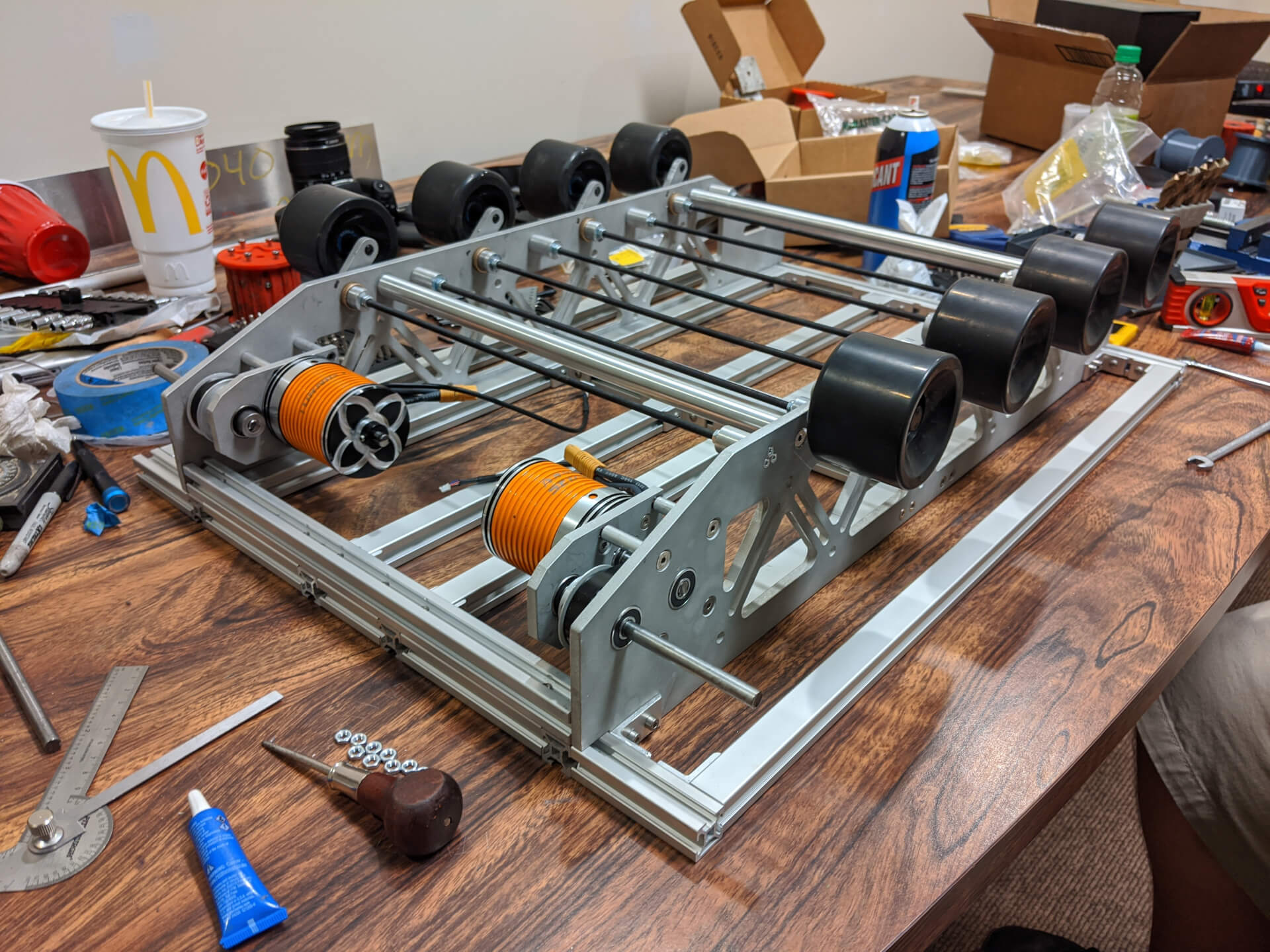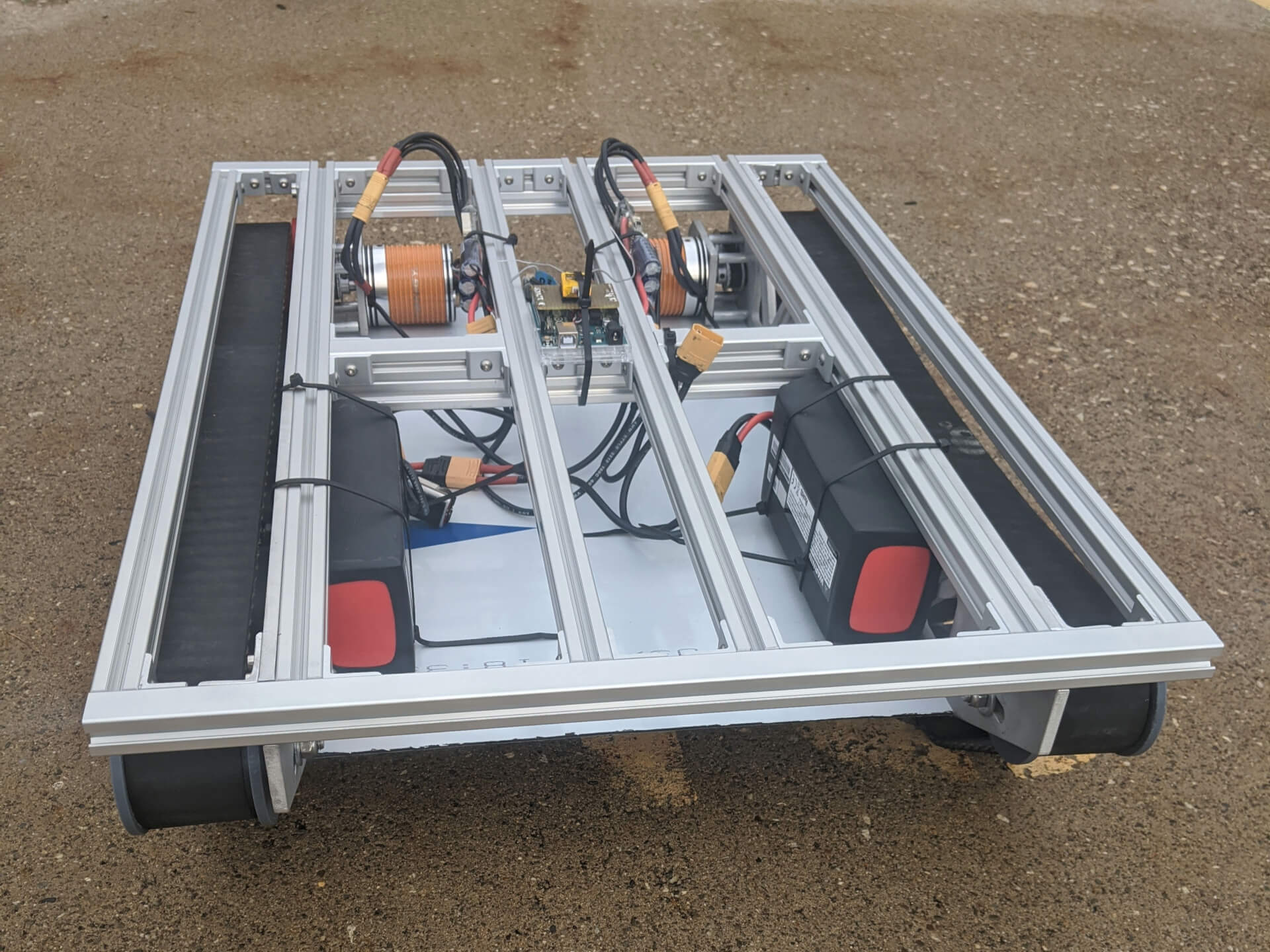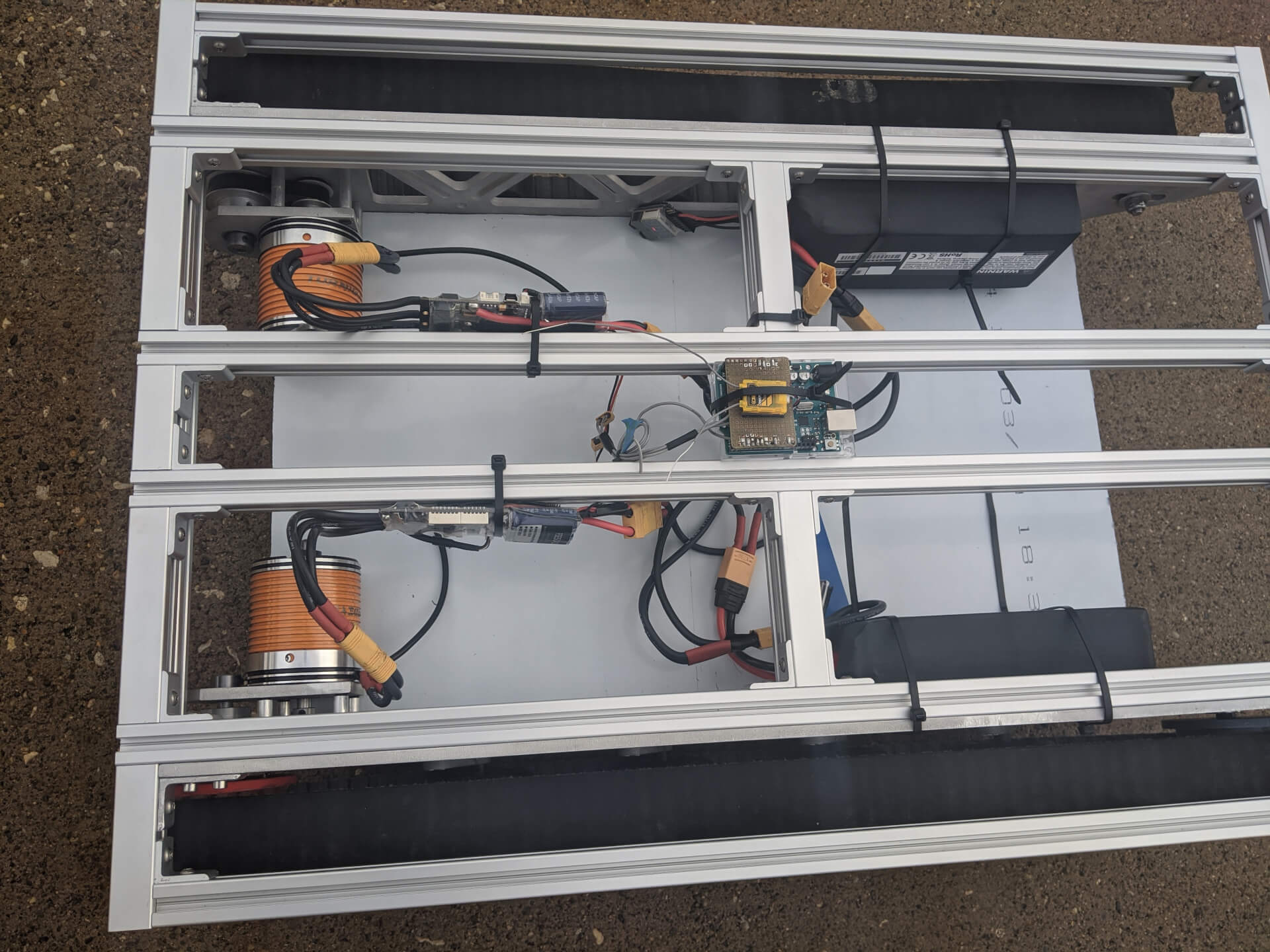 Autotank V2 is back with some major improvements over the initial design. Switched to beefier brushless electric skateboard motors, eliminated motor gearbox, improved track tensioner design, upgraded plywood top, added strap tie down points, and switched to spot welded battery.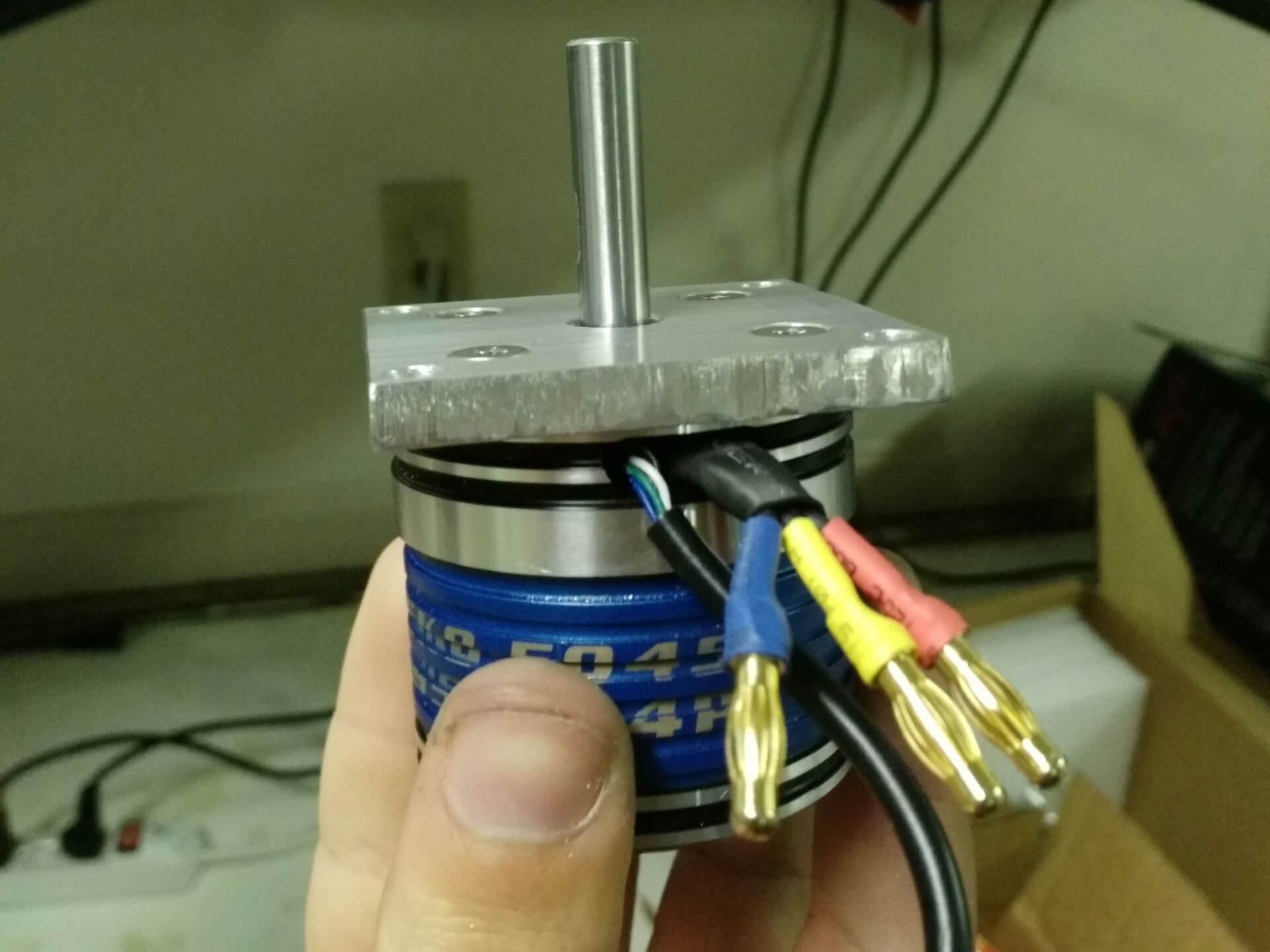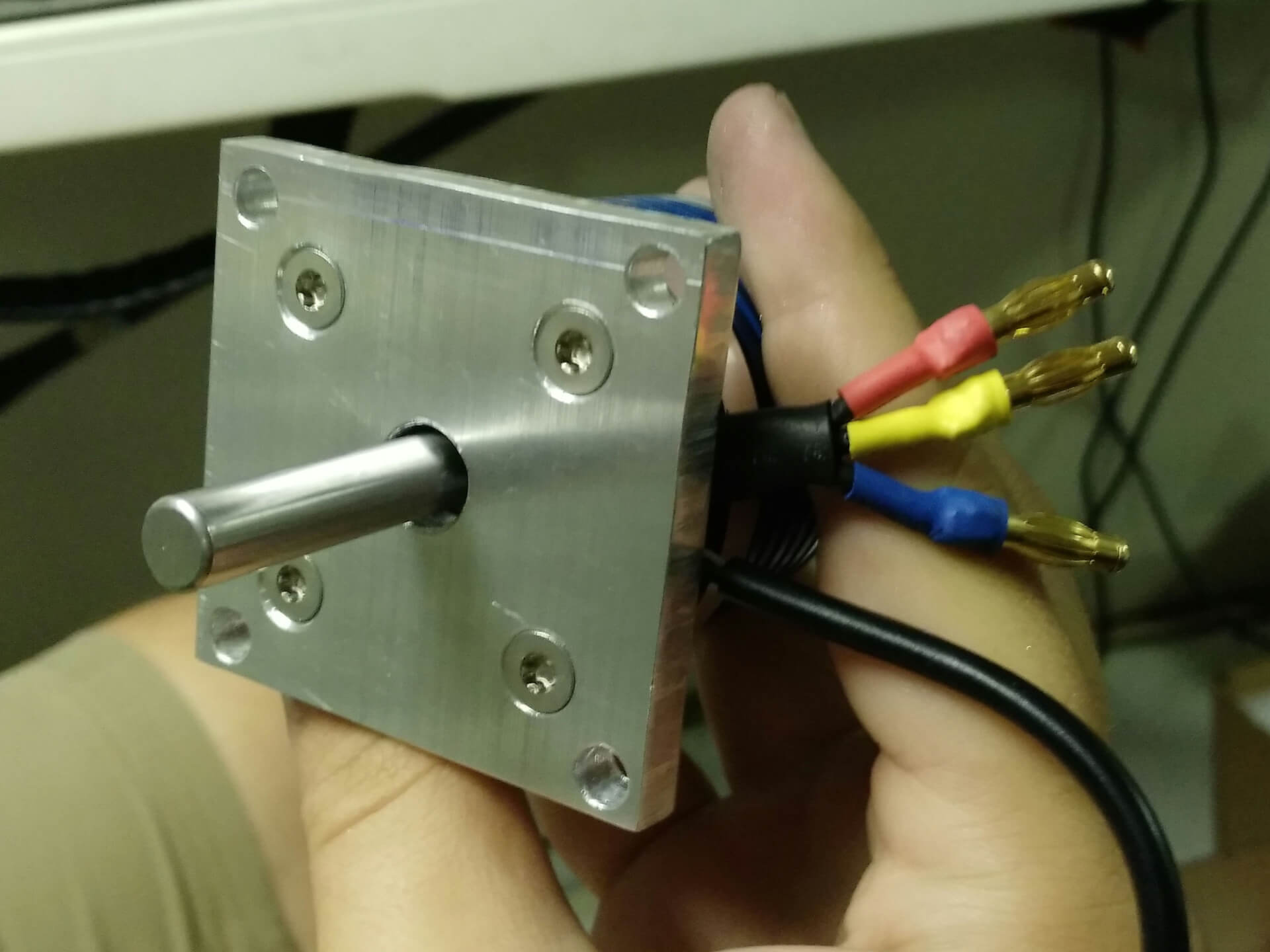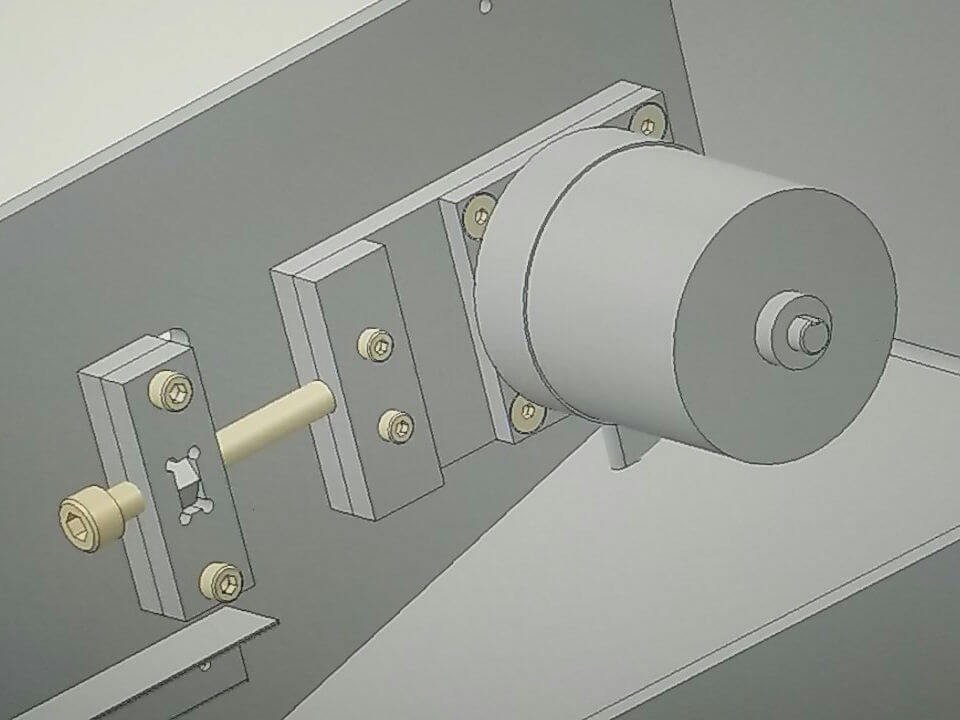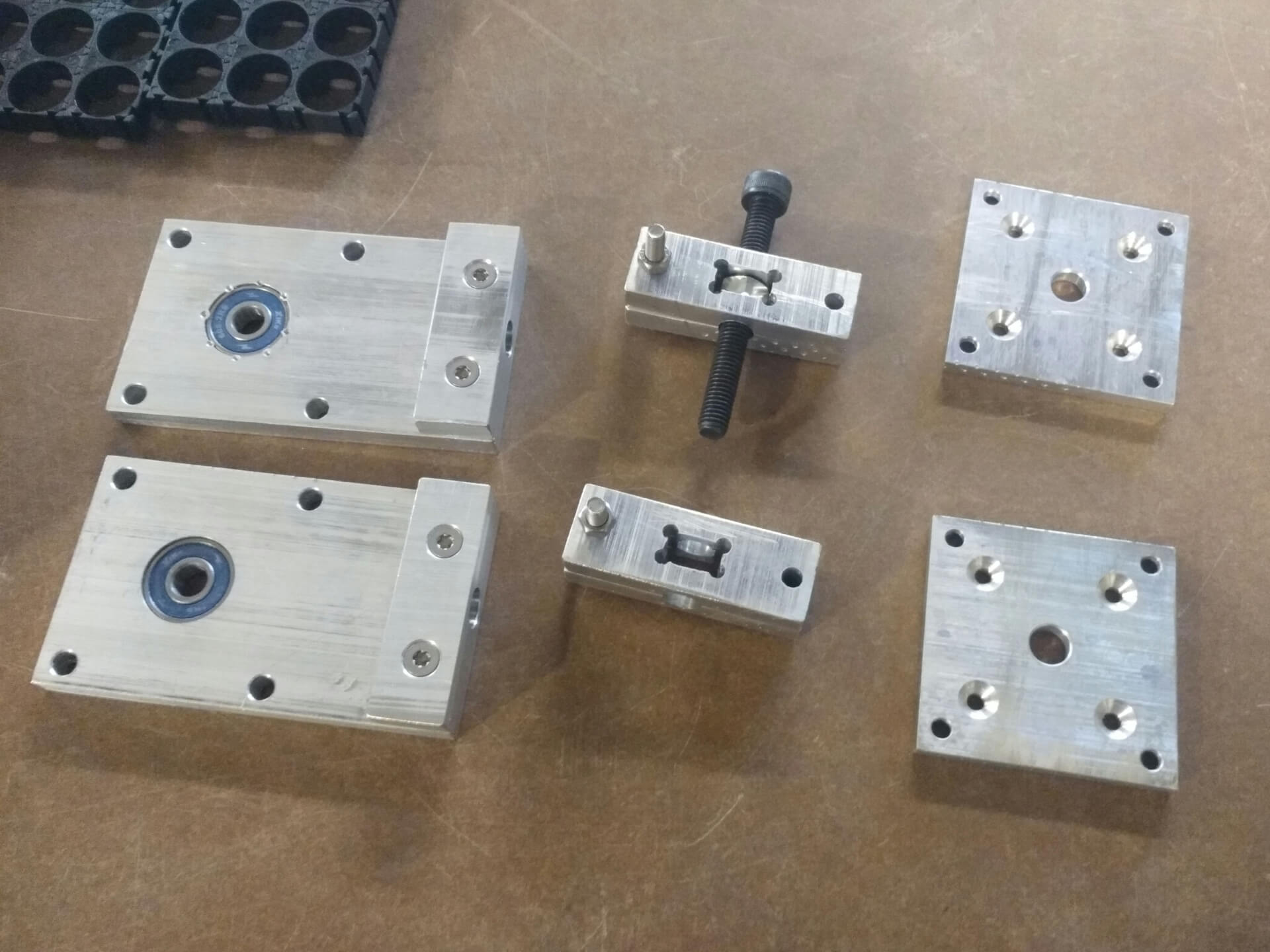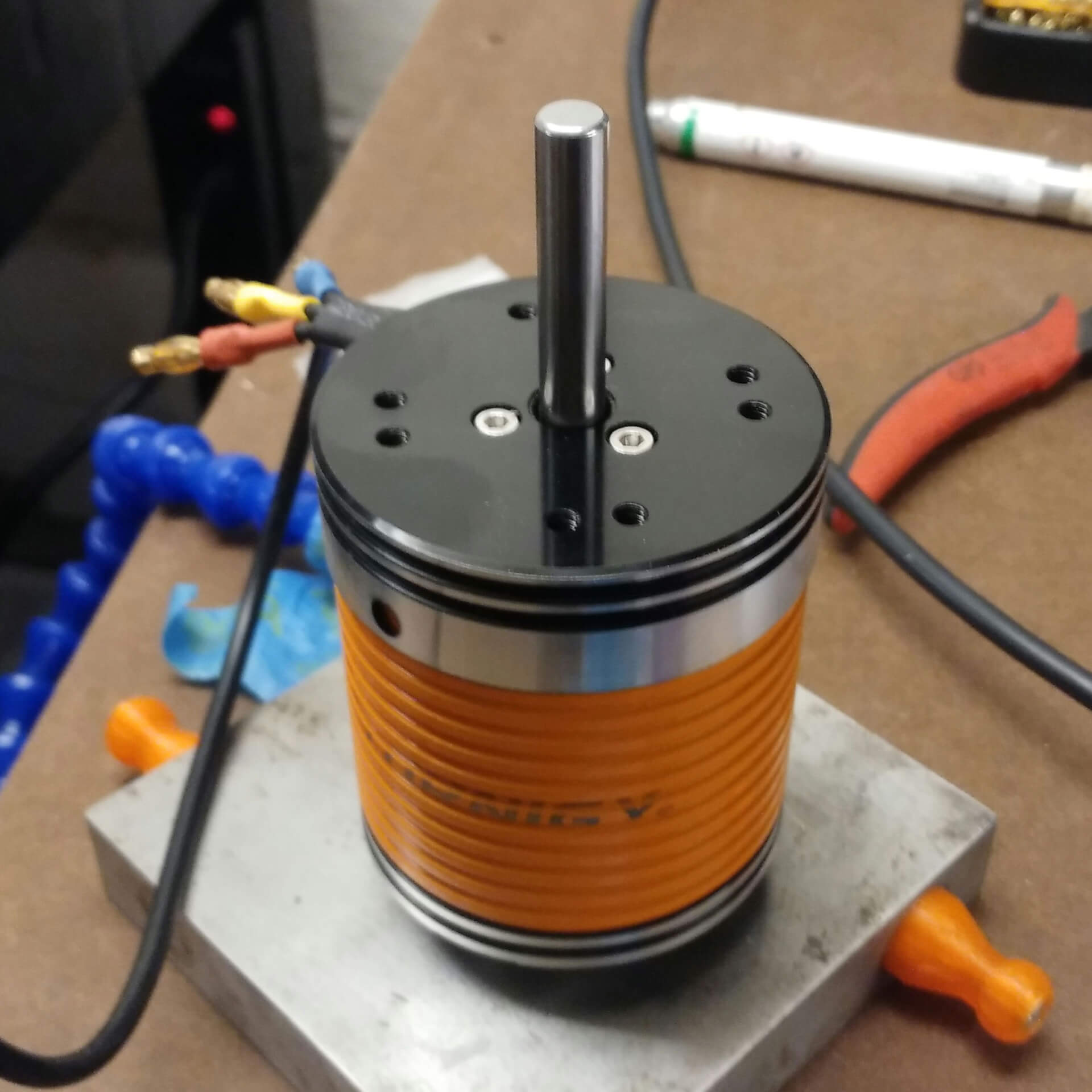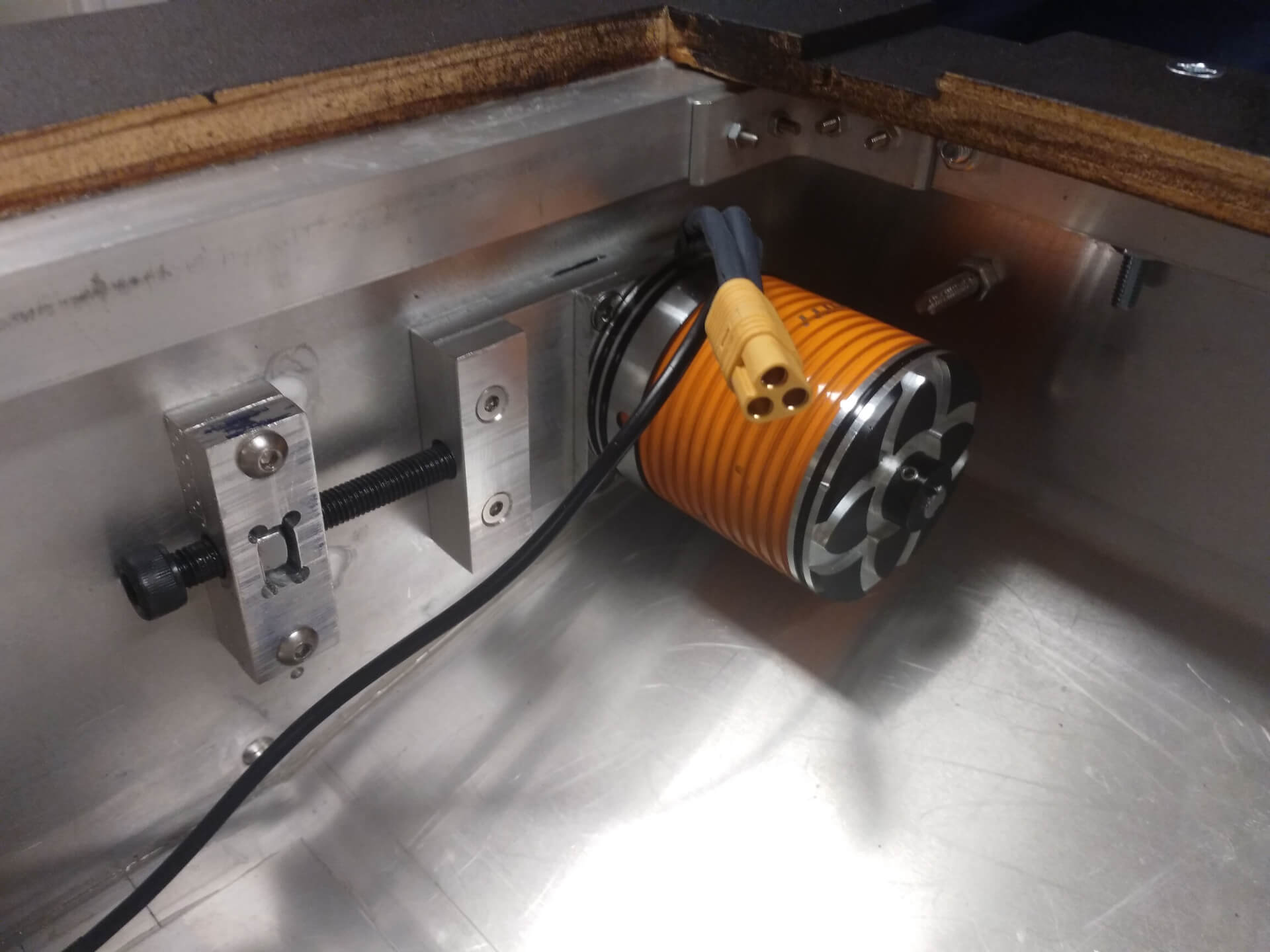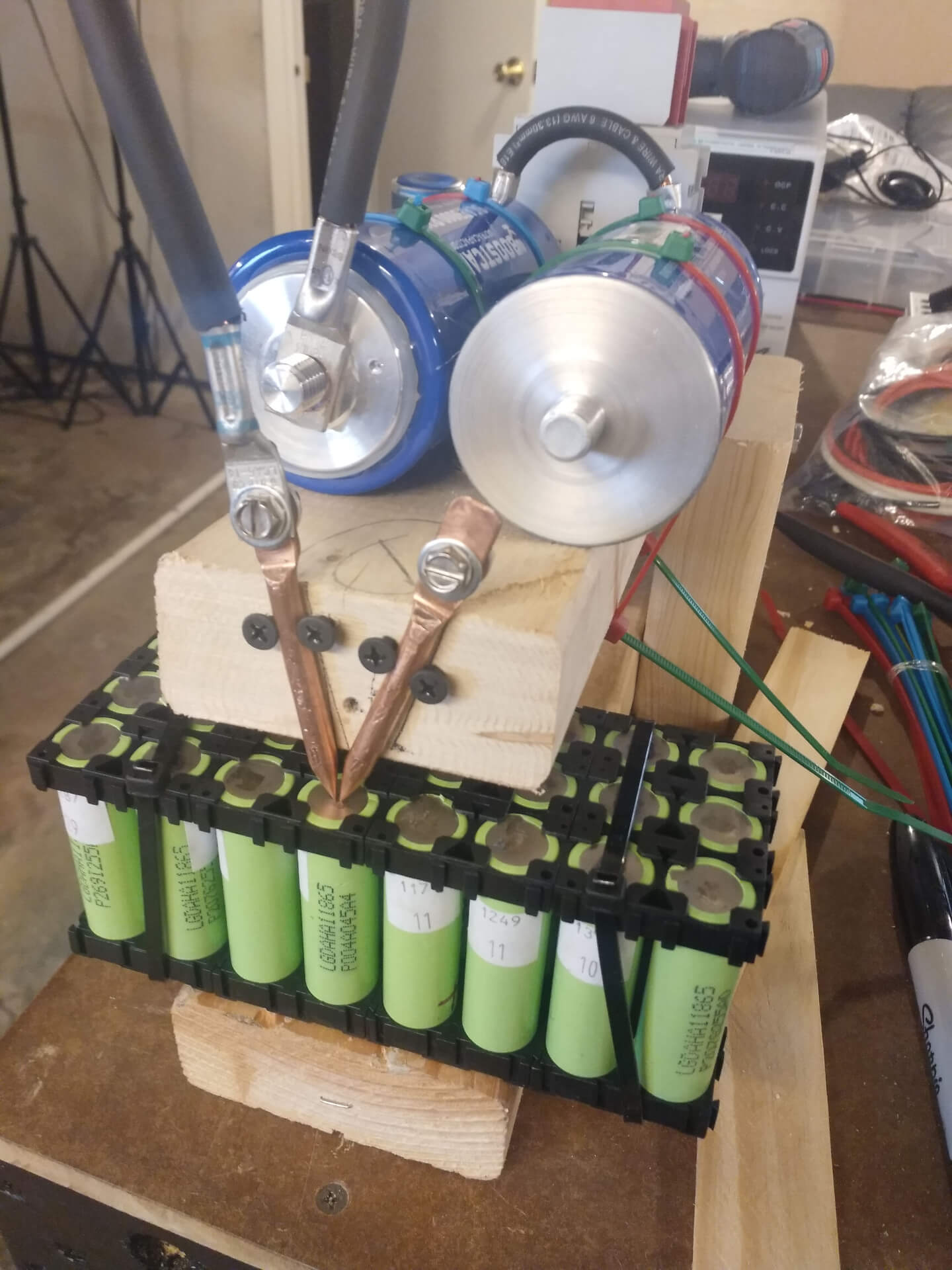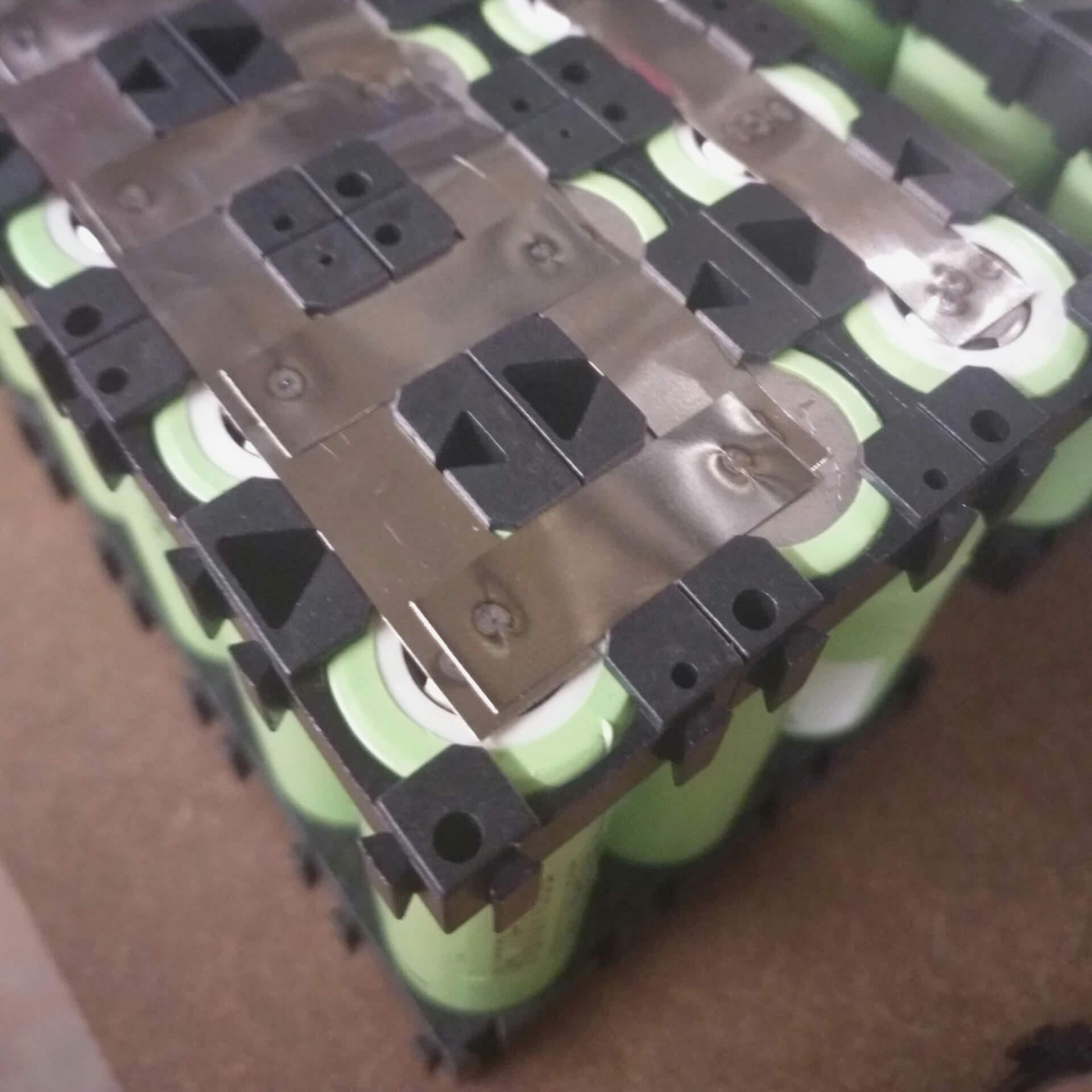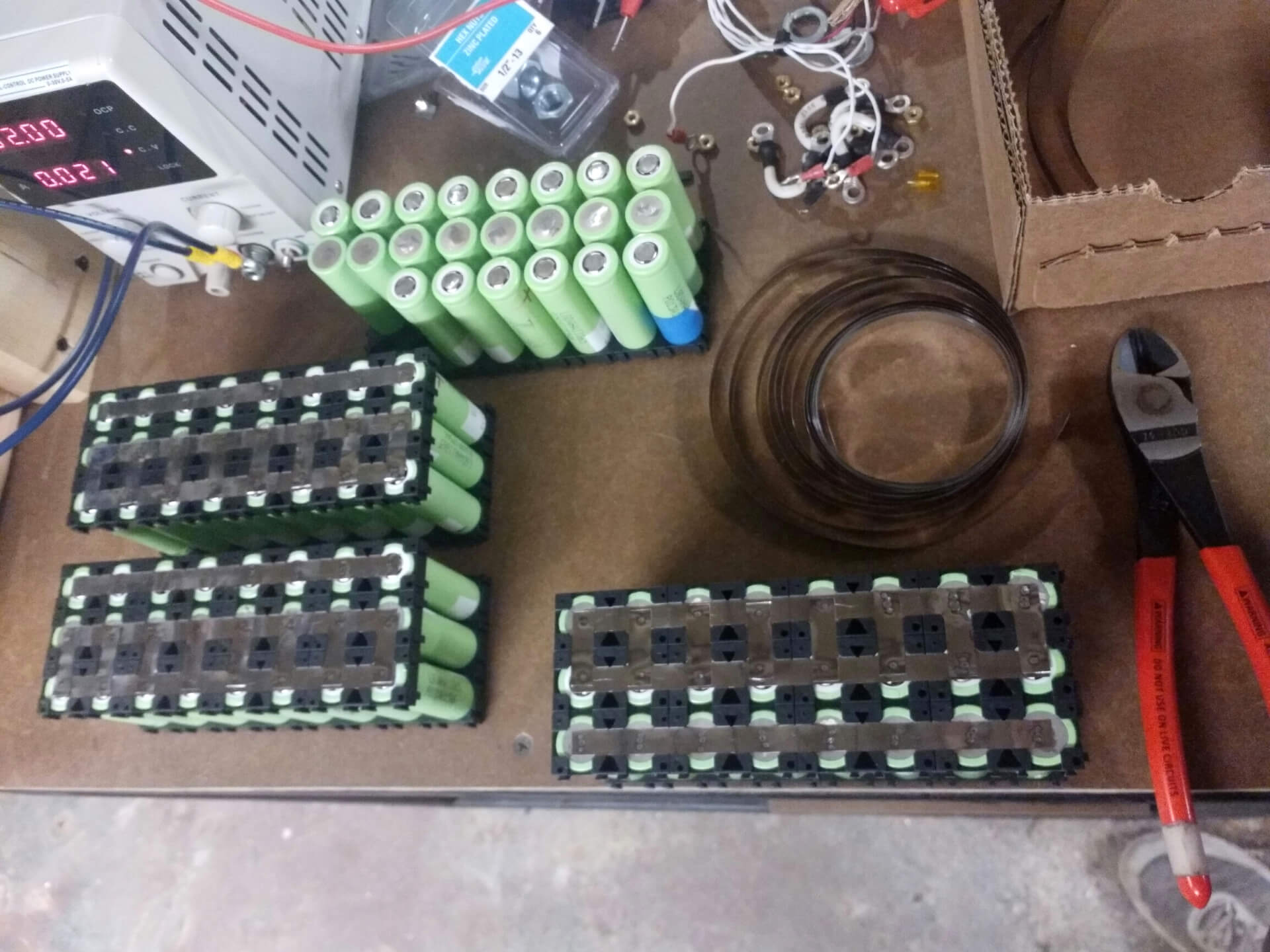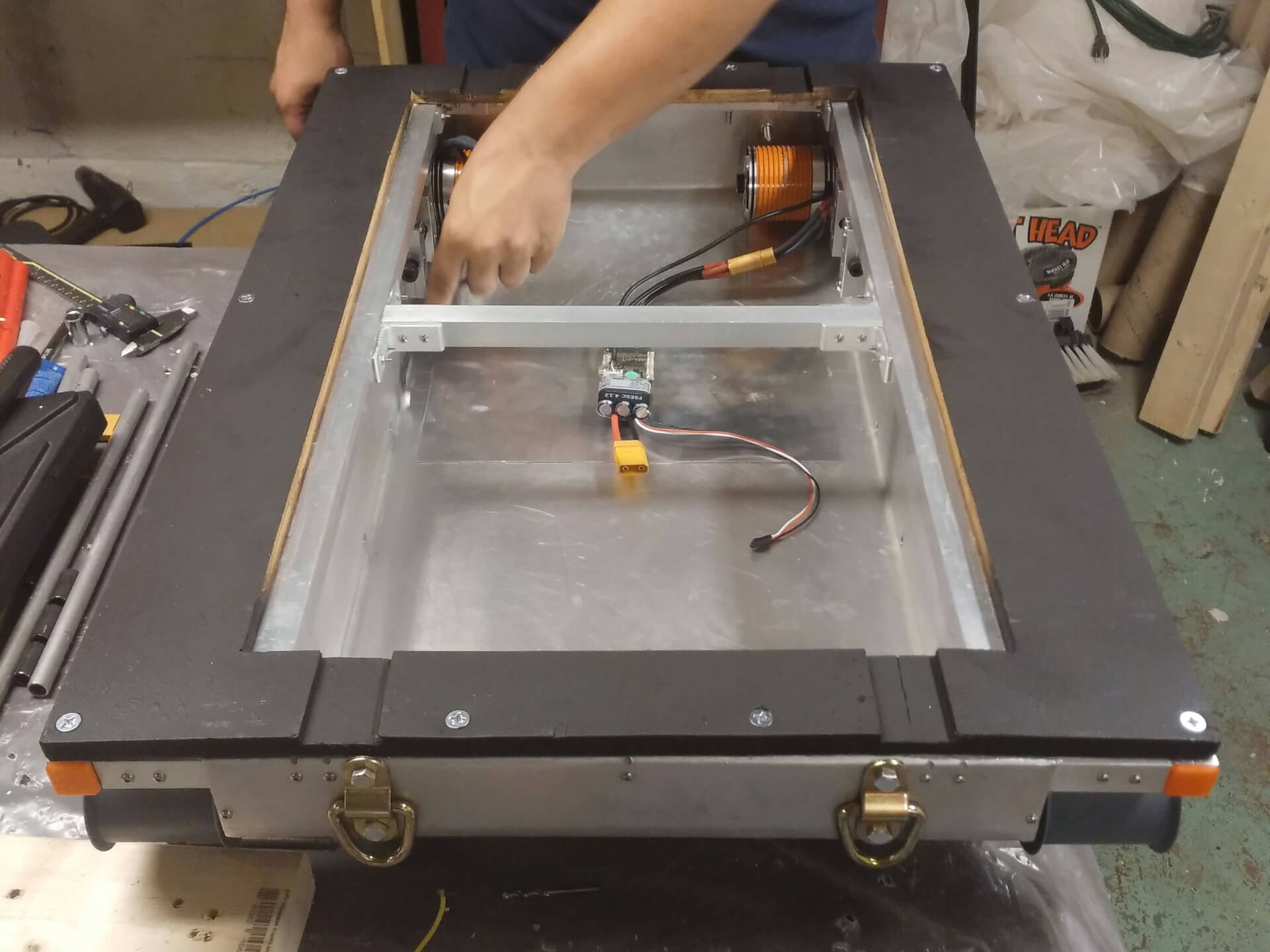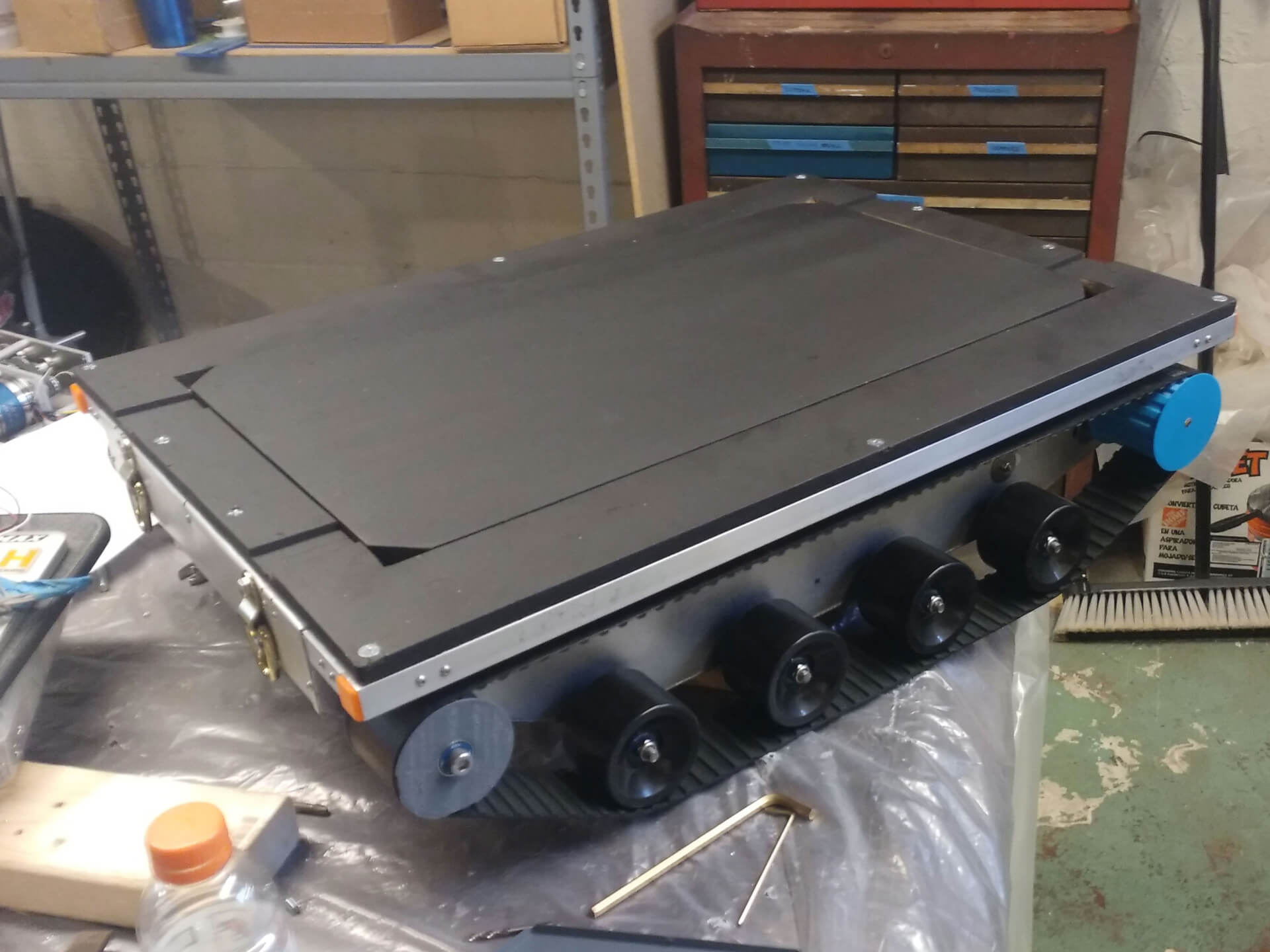 From concept design to assembled tank in about a month. All components hand made with basic power tools. Final assembly took place during Flite Fest 2018.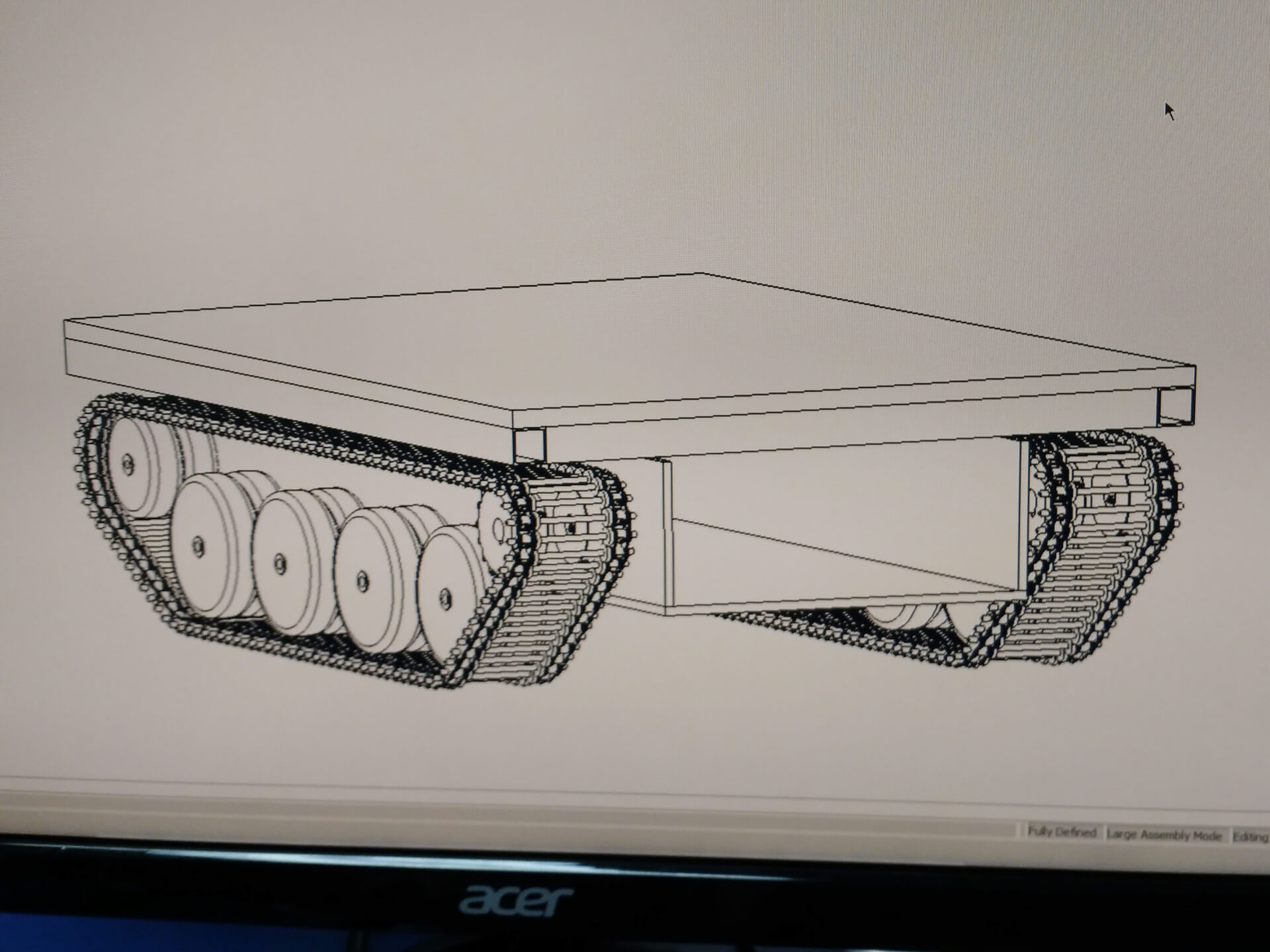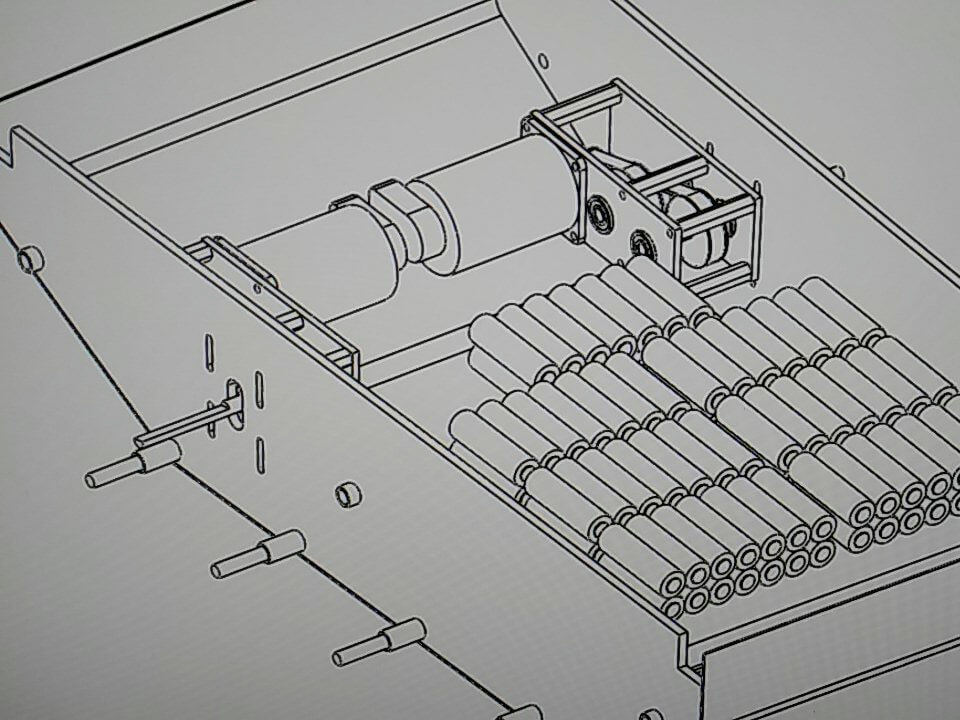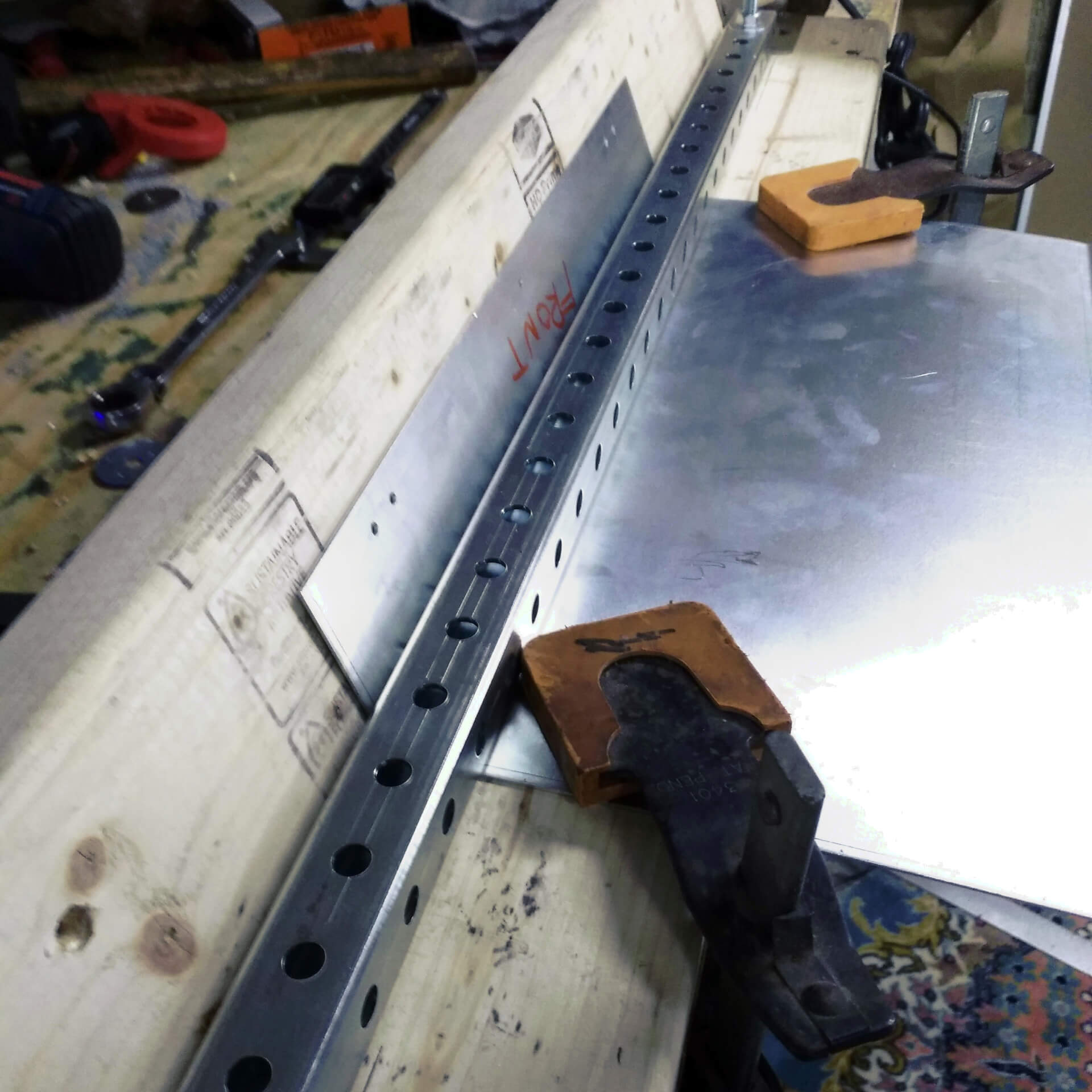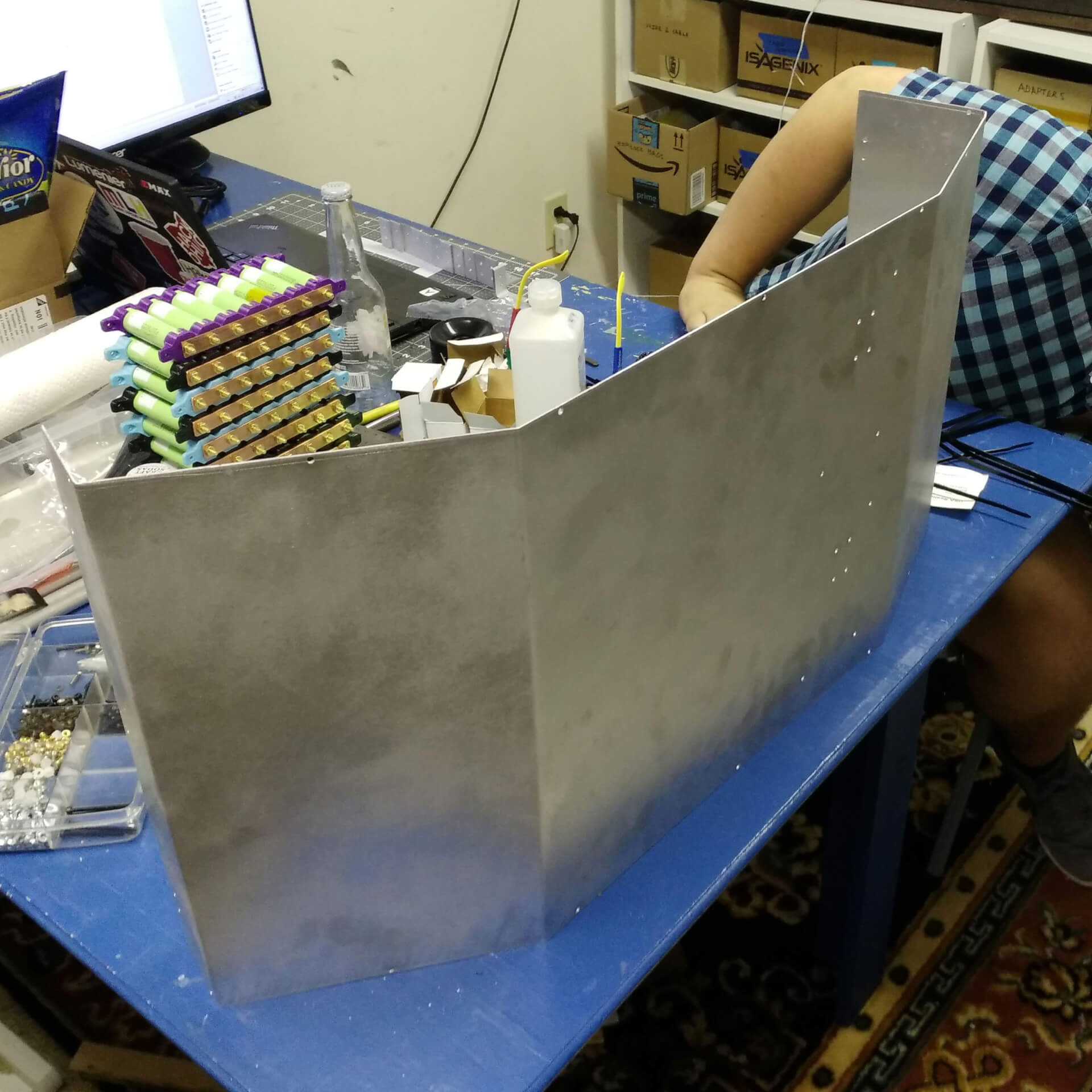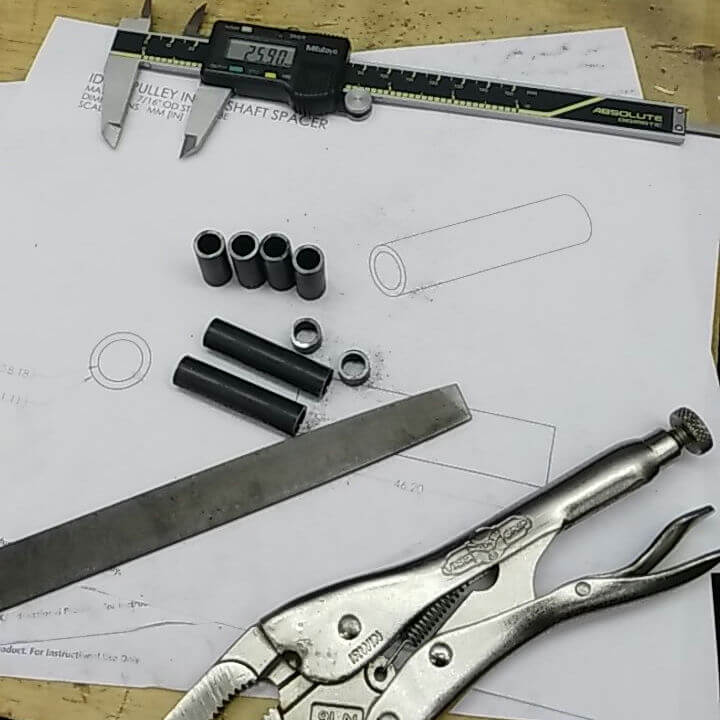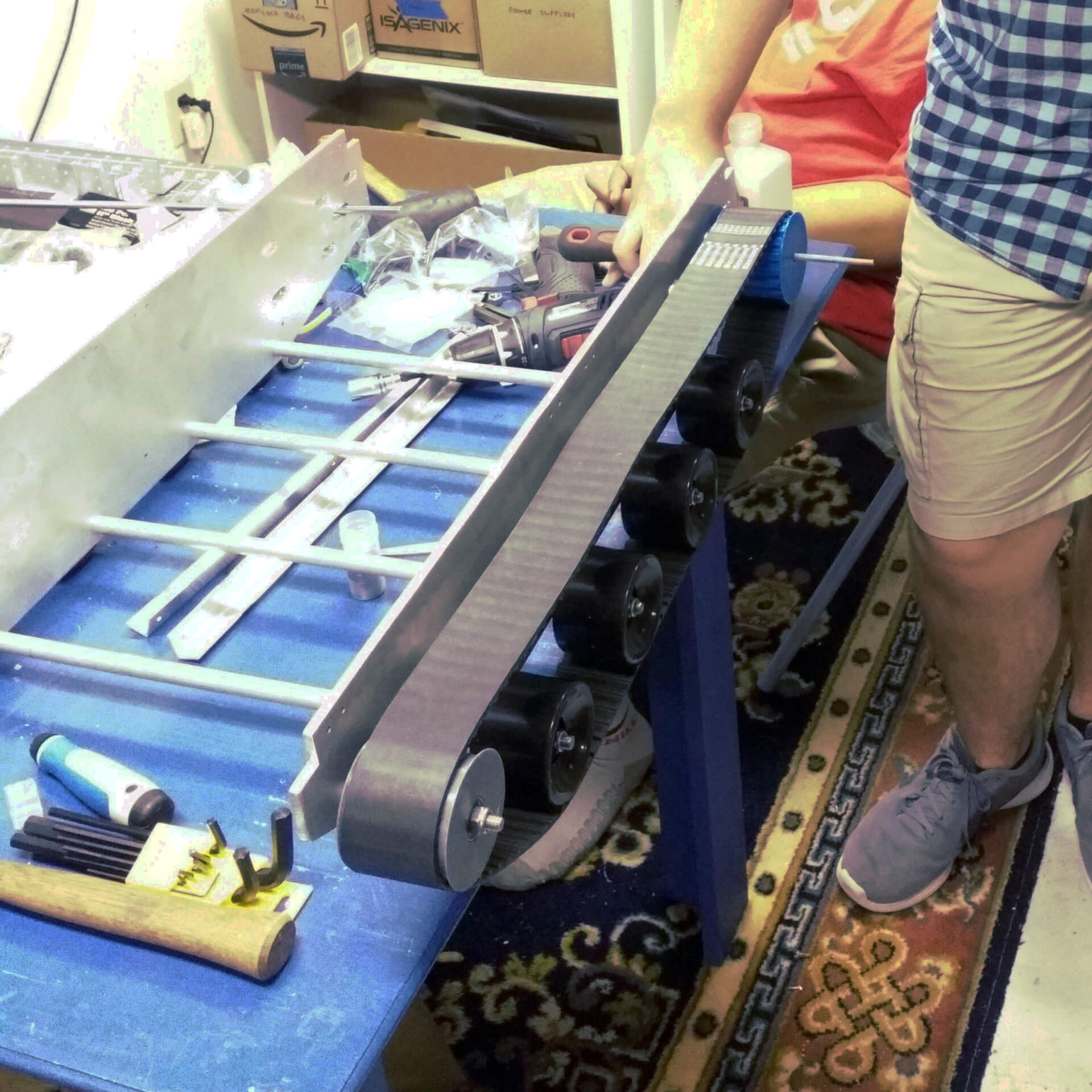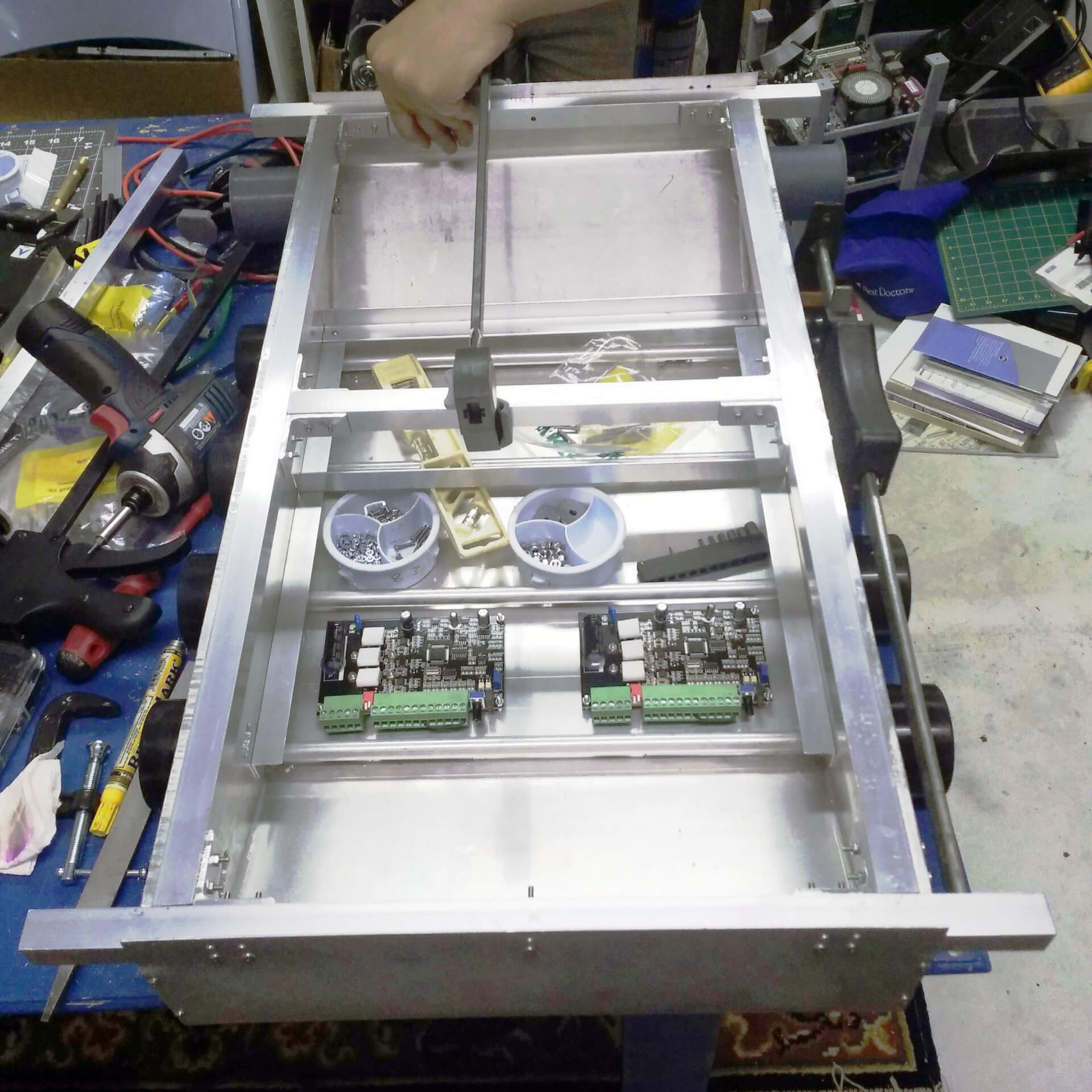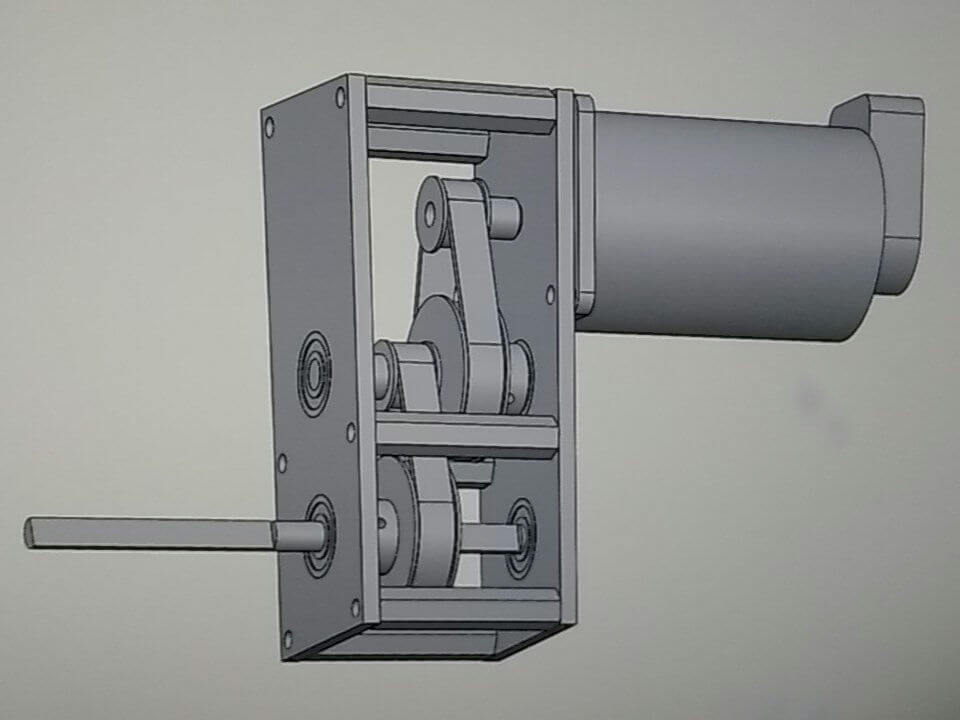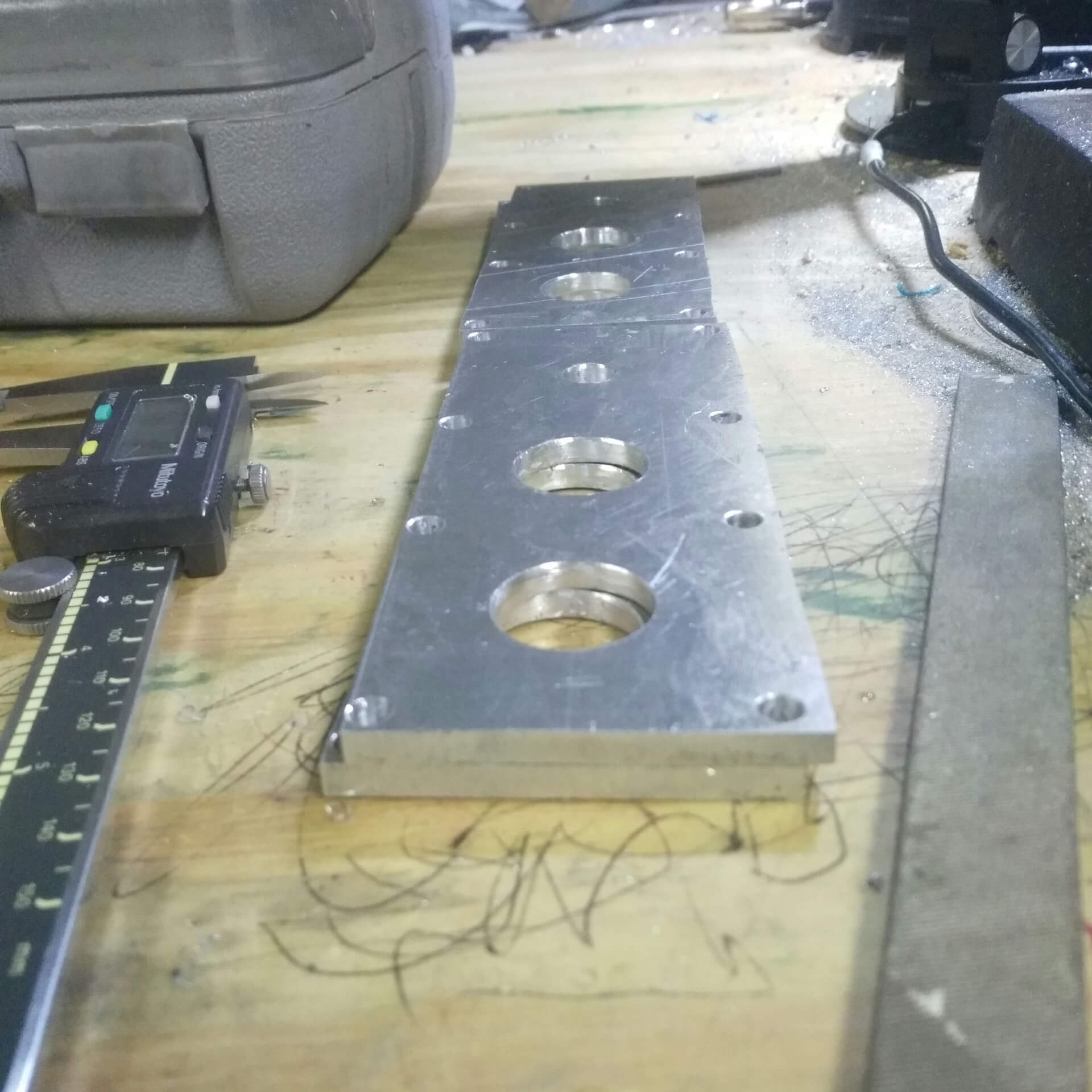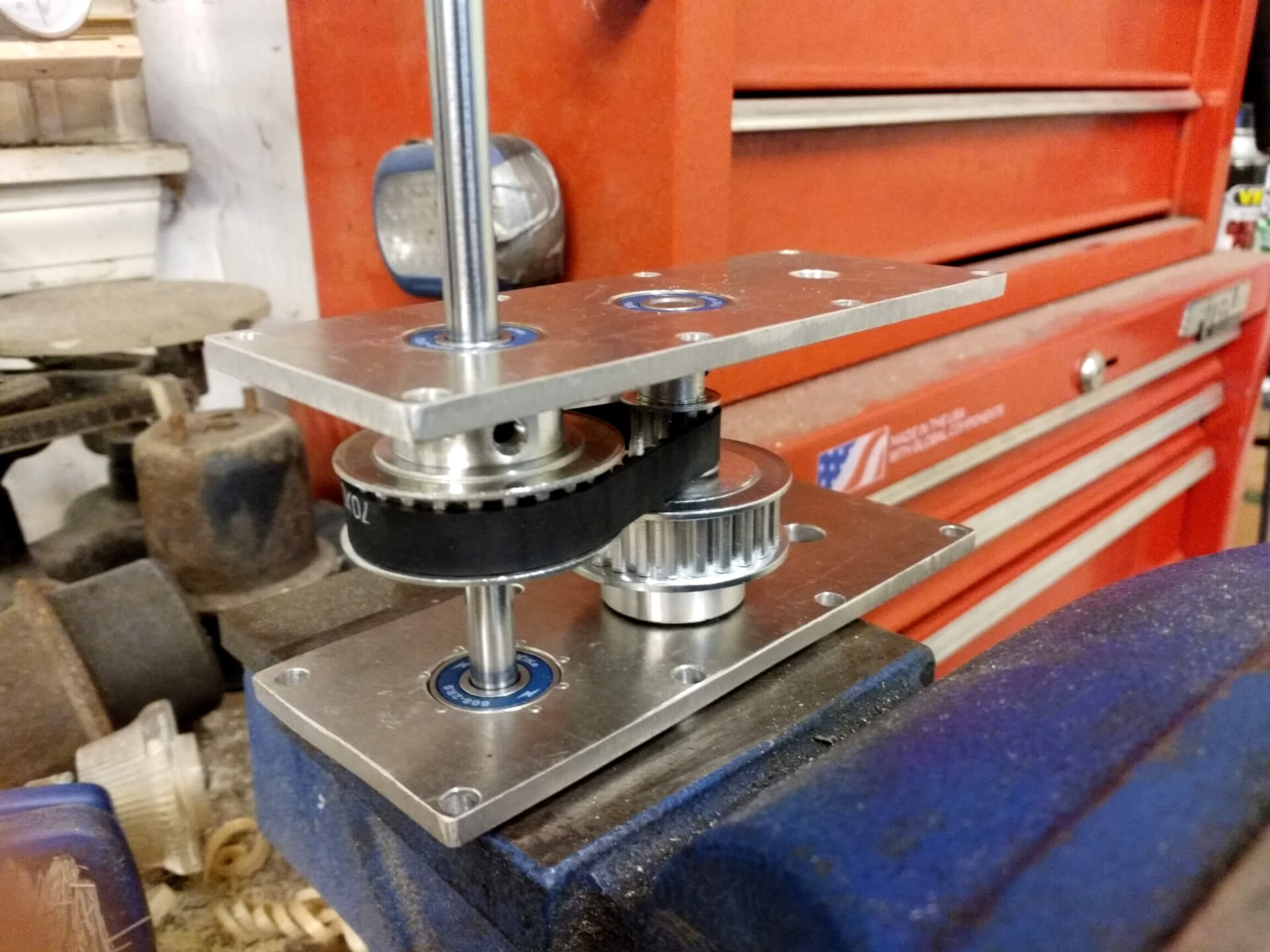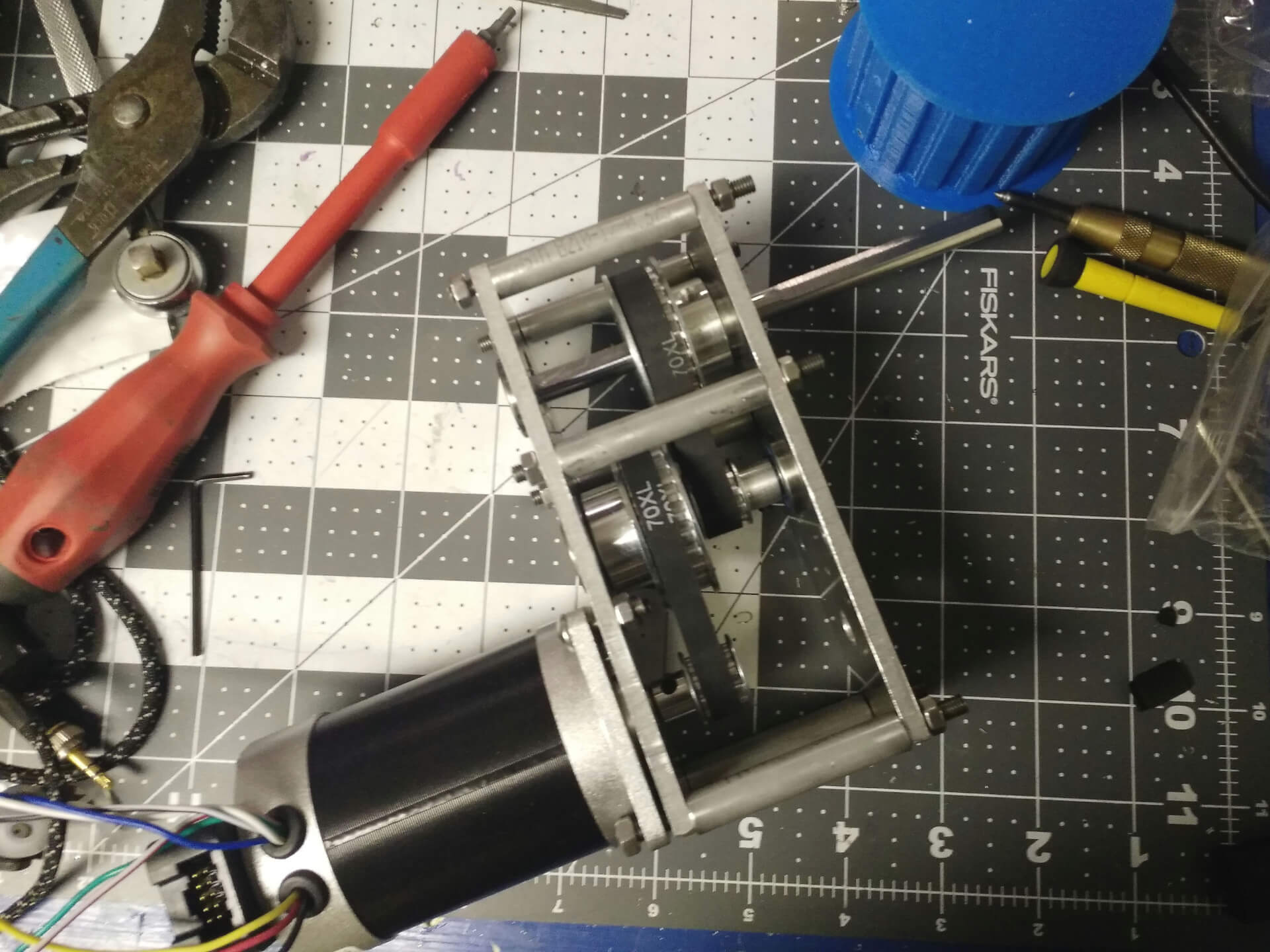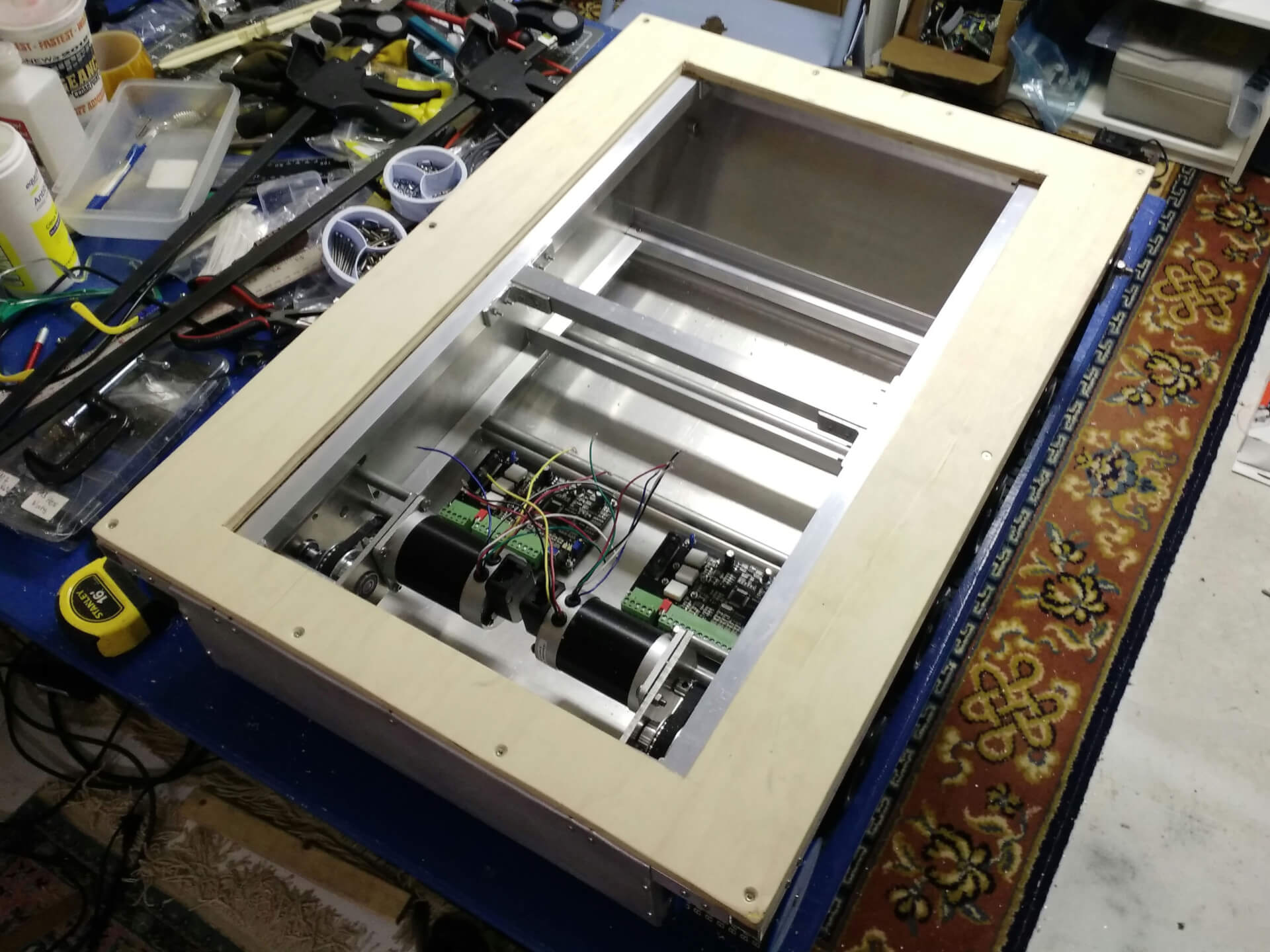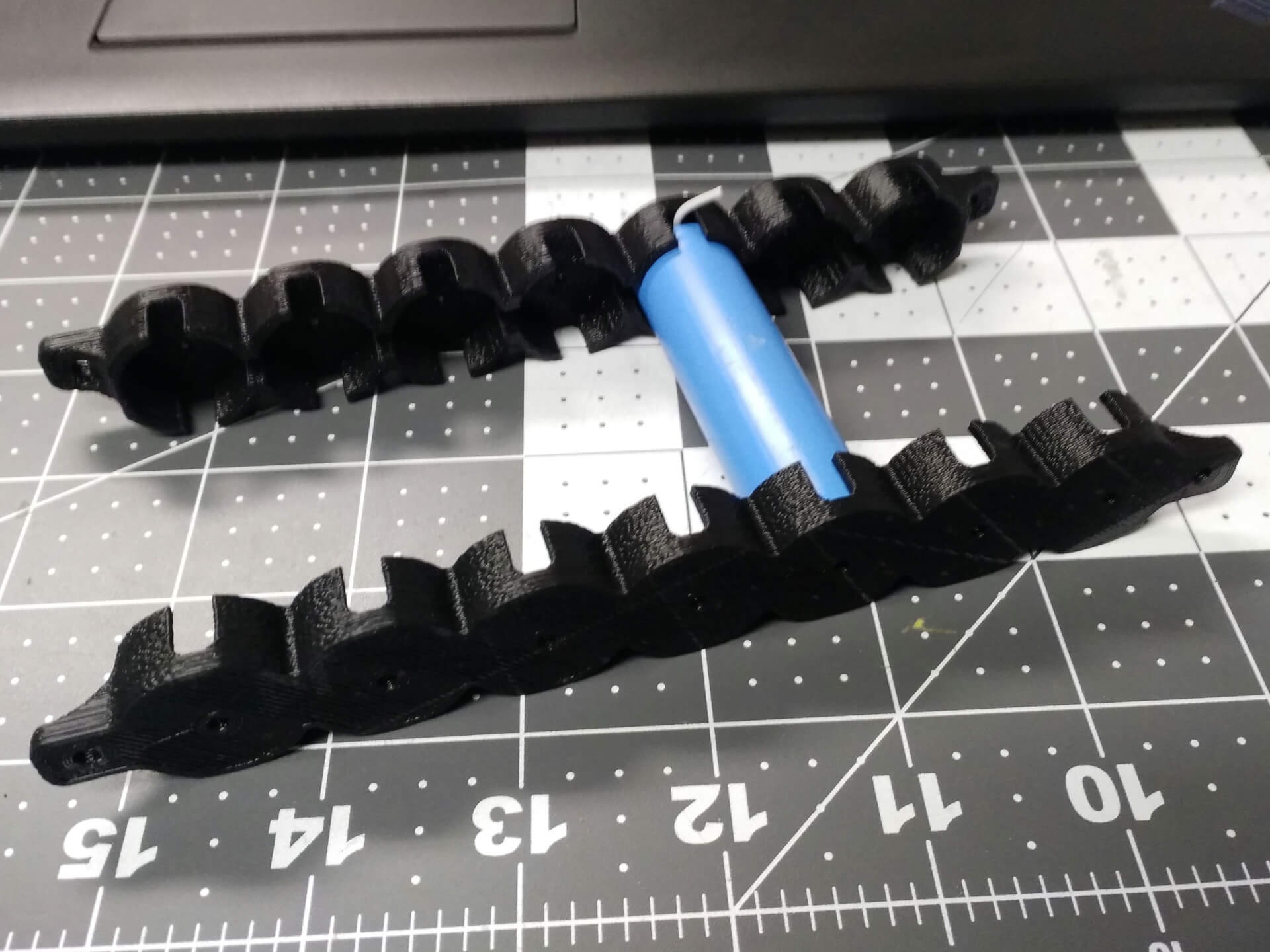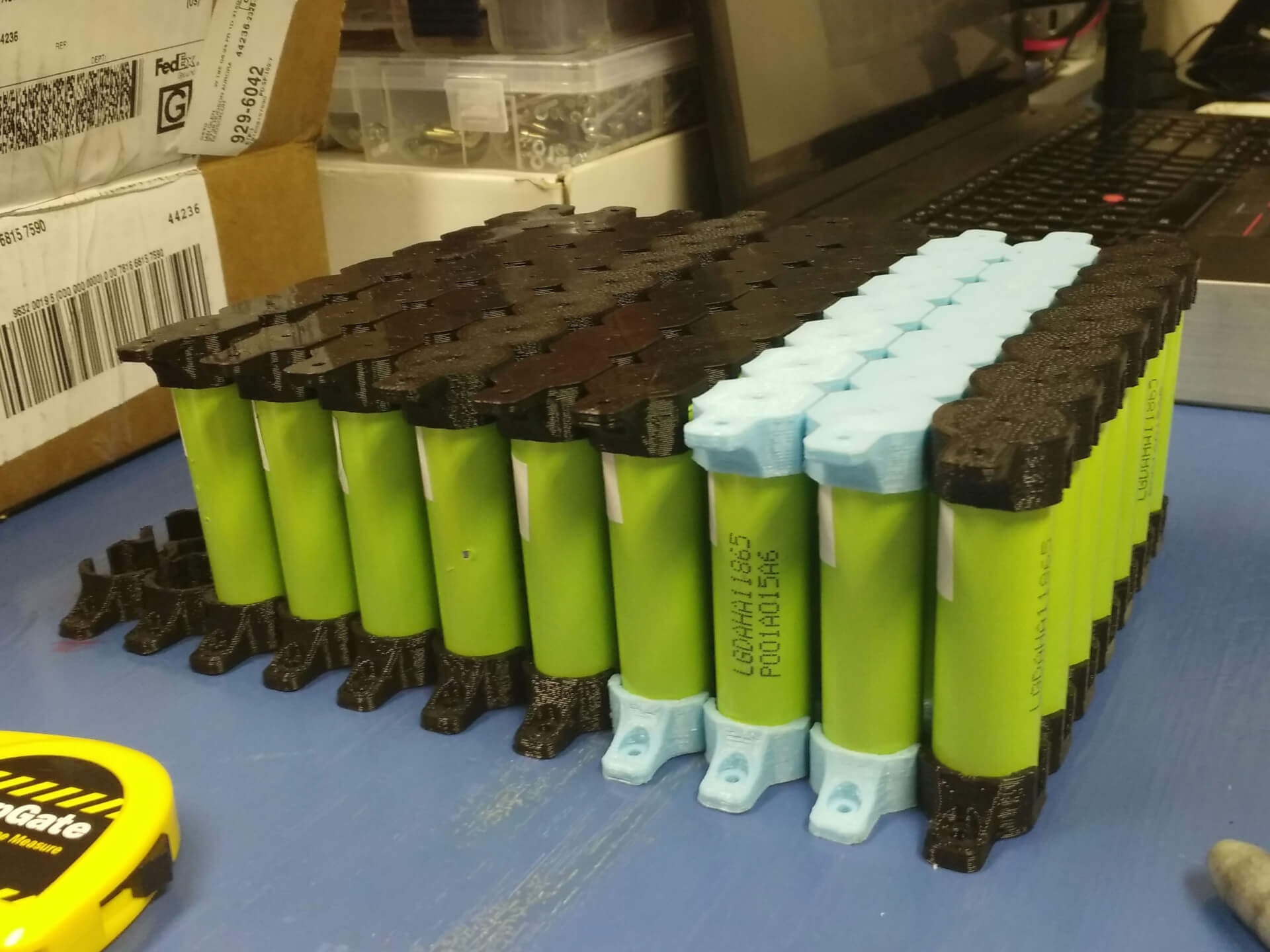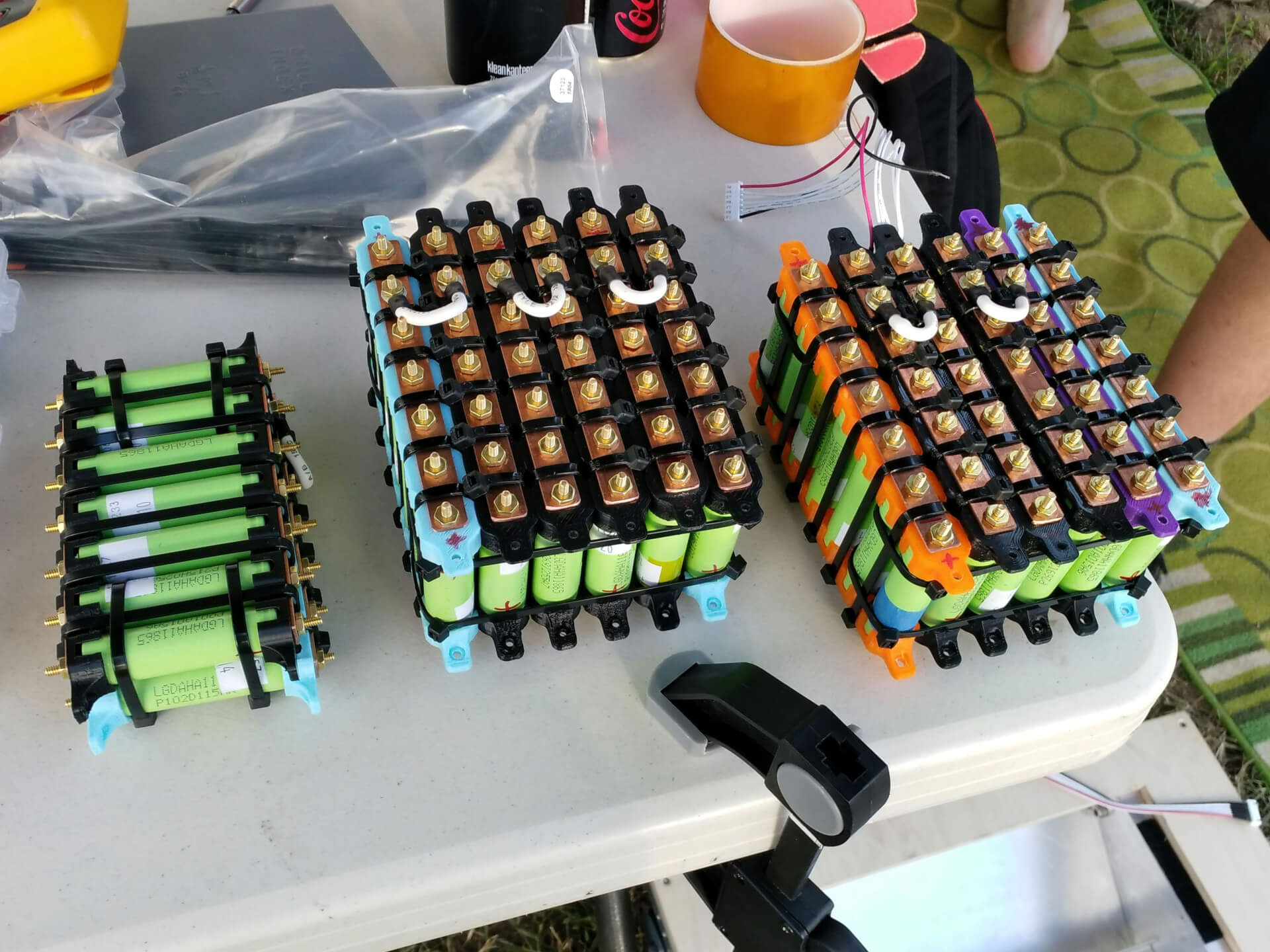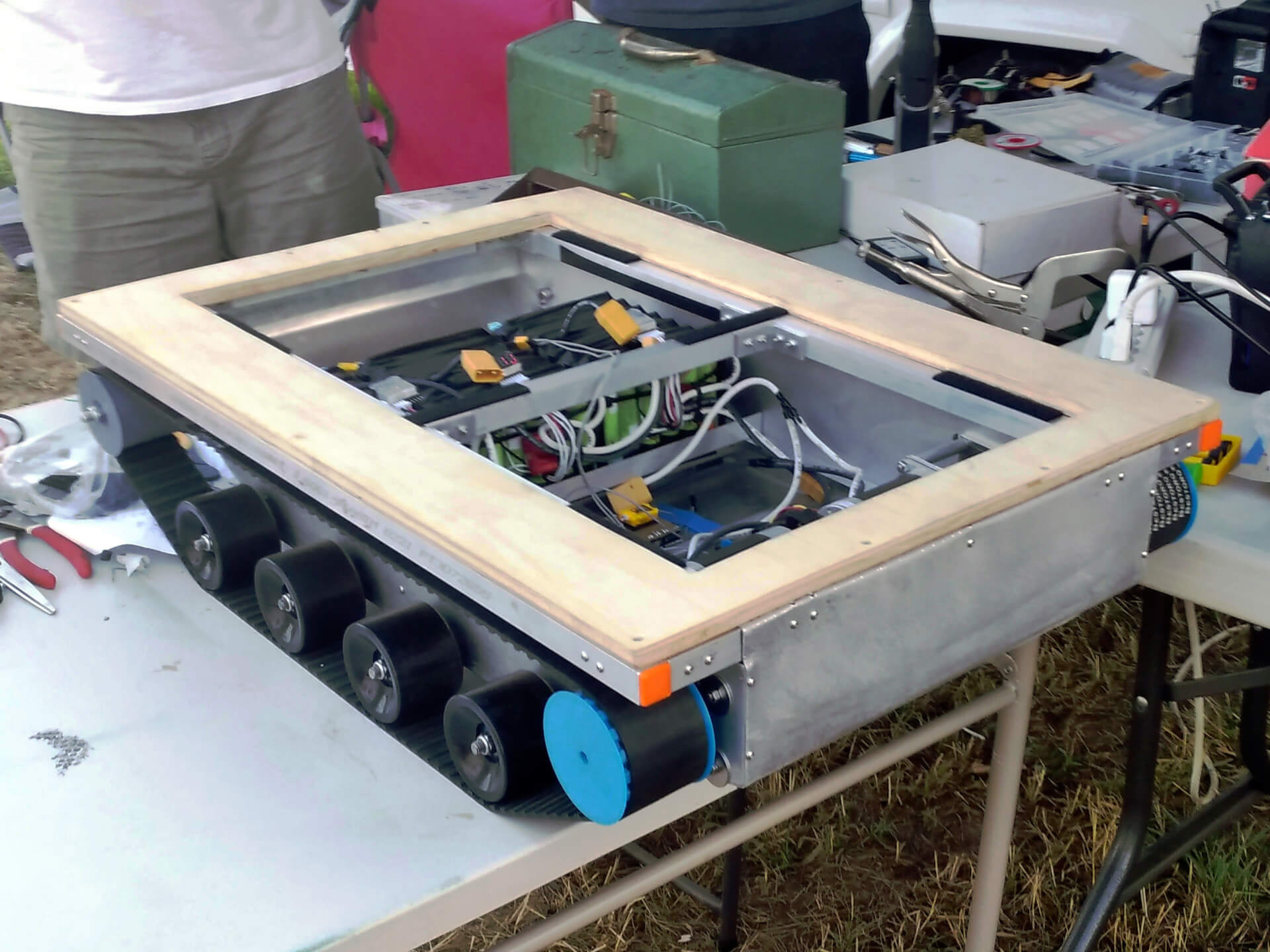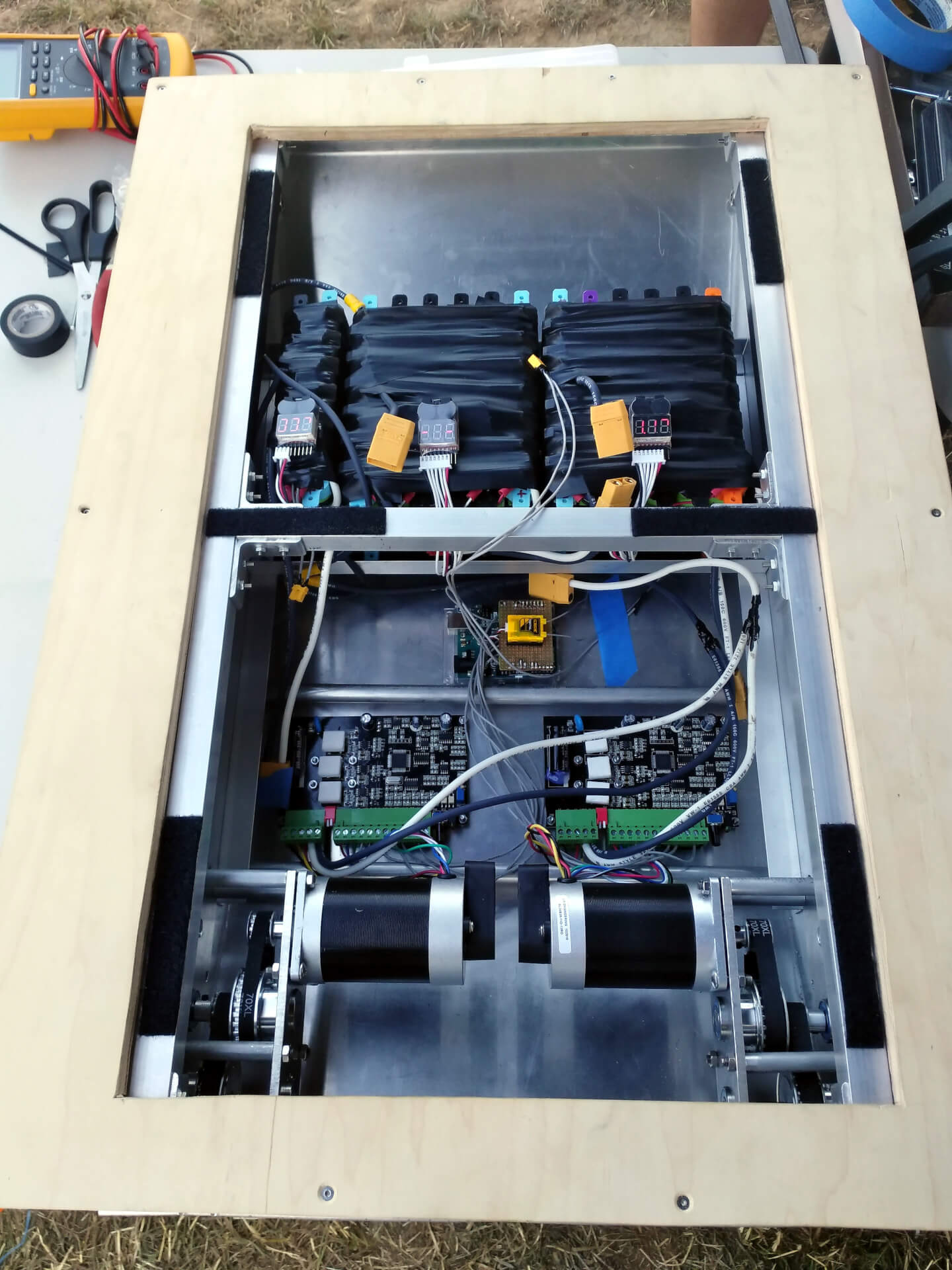 This project is open source hardware. The complete mechanical design files and CAD drawings are available on GitHub.